How to Integrate Salesforce with WhatsApp Messenger
Salesforce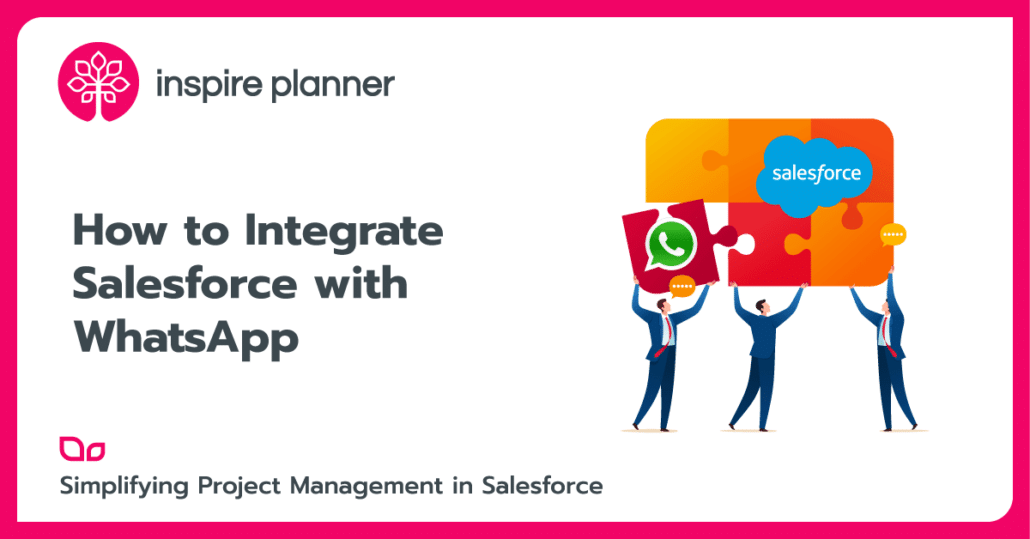 Since the time WhatsApp has introduced the ability for businesses to use it for connecting with their customers, more and more enterprises leverage WhatsApp for their proactive and reactive communications. And since Salesforce is the leading CRM system in the world, Salesforce and WhatsApp integration was long-awaited.
With WhatsApp being used by 2 billion people in over 180 countries, it has easily one of the largest user bases in the world. WhatsApp also has dedicated business apps and enterprise solutions designed to aid small and large-scale businesses with customer service and sales efforts. Experts all around the world foresee WhatsApp to be used as the primary source of communication within the enterprise channel mix.
The extensive usage of WhatsApp as a preferred channel by users across the globe has intensified the need of having WhatsApp embedded in enterprise customer journeys. Hence, it was a natural step when Salesforce introduced the ability to establish a connected customer experience with direct Salesforce and WhatsApp integration as part of the Spring '20 release.
As WhatsApp continues to become 'the way' for businesses to communicate with clients, Salesforce and WhatsApp integration would also expand your CRM database by leveraging it for data generation, data consolidation, and personalized campaign management. Below is the most important information if you want to learn how to integrate Salesforce with WhatsApp messenger.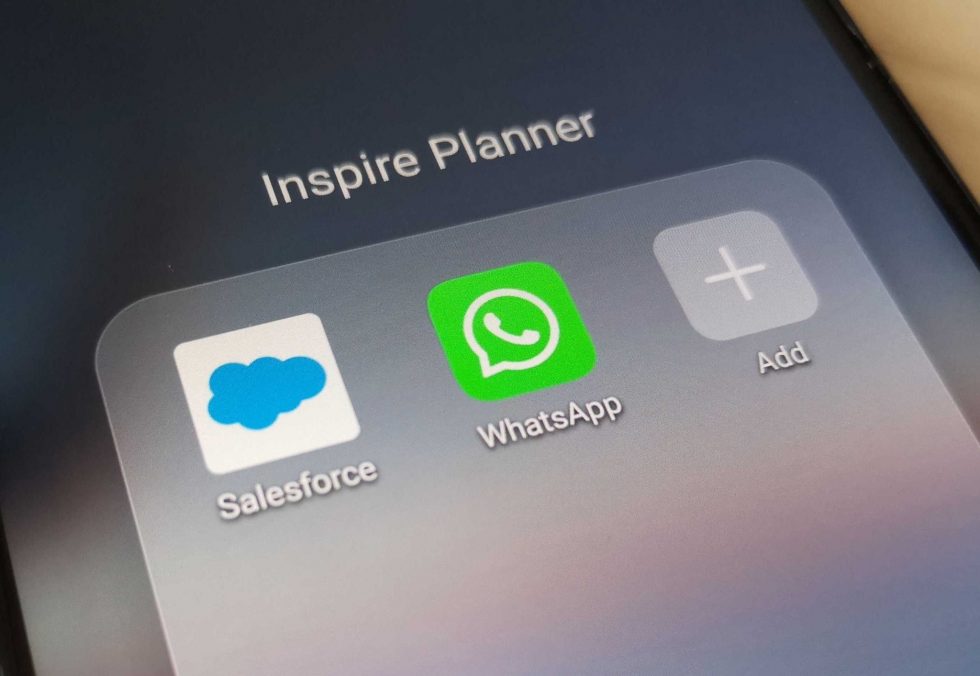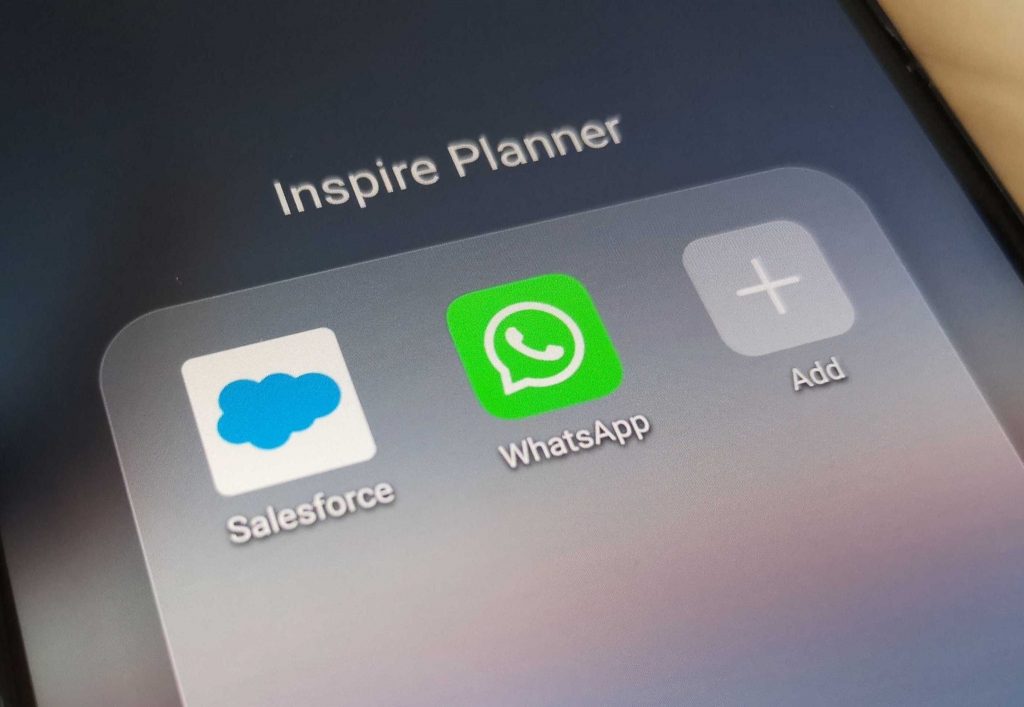 Salesforce and WhatsApp Integration
In an attempt to open up for business communications while not becoming a source of constant promotional content, WhatsApp allows two sorts of communications via Salesforce:
Customer care interactions: This is where a customer will reach out to business via WhatsApp to get their needs/issues addressed. The requests sent by customers are then assigned to relevant agents in the Service Cloud console. Businesses can further benefit from automating the response using Salesforce Einstein.
Pre-approved notifications: This is where companies have consent from customers to initiate WhatsApp messaging for transactional content like payment confirmation, order status, business updates, order cancellation updates, etc.
Now that we understand the type of communication that can be made using WhatsApp in Messaging, we will explore different ways of Salesforce and WhatsApp integration.
Option 1 – WhatsApp Messaging feature within Salesforce
As part of the Spring '20 release, the leading CRM provider introduced the ability to integrate Salesforce and WhatsApp without the need for any customization. Below is a two-step guide on enabling WhatsApp messaging for Salesforce.
Step 1: Setup & Consent

As part of step 1, users have to start with getting a WhatsApp account configured on the Facebook business manager and get it associated with your Salesforce org.

You have to start by sending an email to WhatsApp designated email address with details on your Salesforce org, Facebook business manager account, and other company details. Once the setup has been configured by WhatsApp, users can view WhatsApp as a channel option within the associated Salesforce org by referring to "Message settings" in Quick find box.
Step 2: Notification template for WhatsApp

Before reaching a stage where businesses can send communications on WhatsApp, the message templates have to be approved by WhatsApp.

Businesses have to send an email with details of the Salesforce instance to be associated with WhatsApp, the messaging template they would like to use, their planned content, and languages to be used, etc. Once the message templates have been approved, users can identify the template by entering "Messaging Template" in the quick find box.
Considerations for Salesforce and WhatsApp integration
This method has several important limitations that you need to consider before starting to use it:
Max 250 phone numbers for WhatsApp on your Facebook Business Manager account, with WhatsApp's approval.
Max message length: 1,600 characters
Supported image formats: .png, .jpeg, .jpg
Max file size: 5 MB
You can't send stickers, audio files, locations, or contacts using WhatsApp.
You can't see replies to specific messages. If a customer replies to a specific message, agents will see only the new message the customer is sending.
Sample use-case: Customer service transformation with Einstein, WhatsApp and Service Cloud
Einstein Bots can be deployed for WhatsApp to enable automated customer interactions like auto-response to issues, service request automation, information gathering, first-level issue triage, link/knowledge article distribution, and more. Because Einstein Bots are connected to CRM data and processes and powered by machine learning and natural language processing, they learn your business and get smarter over time.
Here is an illustration of how you can create an automated customer service journey with Salesforce and WhatsApp integration leveraging Salesforce Einstein and Service Cloud. Once you have enabled WhatsApp for your Service Cloud, the next step is to create an Einstein chat/voice bot for customer intents and add WhatsApp as a channel for the bot.
The bot can be designed to act on identified customer issue intents and respond with appropriate resolutions of the issue.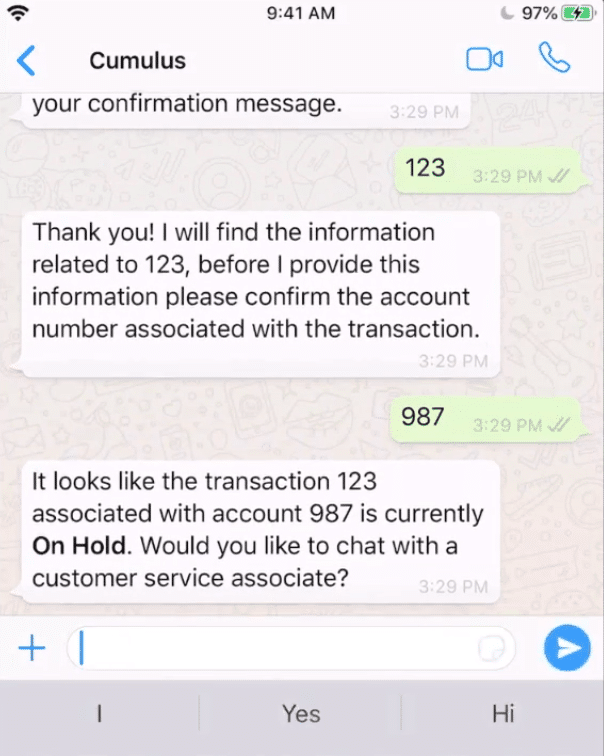 For issues that require further efforts, the bot can pass on the issue to your customer support representative by auto-creating a case in the Service Cloud. The case will appear on the agent's Service console. Below is a depiction of how the proposed journey would look in action: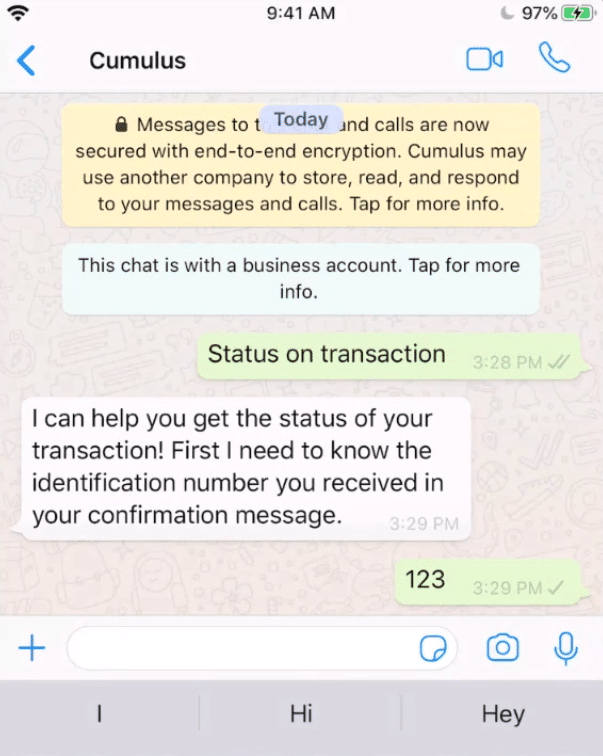 For more information on setting up WhatsApp in messaging, we recommend you to read the following documentation.
Option 2: Salesforce and WhatsApp integration through AppExchange Solutions
There are some apps available on Salesforce AppExchange that can be leveraged by businesses to establish a Salesforce and WhatsApp integration. In a matter of hours, you will be able to install and configure some basic use cases using these apps.
For the best tips on how to choose the right apps for your org, check out our Ultimate Guide to Salesforce AppExchange.
ValueText App
ValueText App is one of the highly-rated apps out there on AppExchange with a unique set of features and is probably the best one for Salesforce and WhatsApp integration. ValueText makes it really easy to communicate with your customers worldwide by using SMS & WhatsApp. Their average 5.0-star rating with over 45 customer reviews only proves that.
Among their listed customers, you can find well-known companies such as Deloitte, Yamaha, Fujifilm, Legrand, and more.
Apart from the standard features provided by WhatsApp messaging method by Salesforce, ValueText provides a range of additional features like predefined message templates, workflow automation and scheduling, chat history tracking, bots, time zone-based scheduling, and more.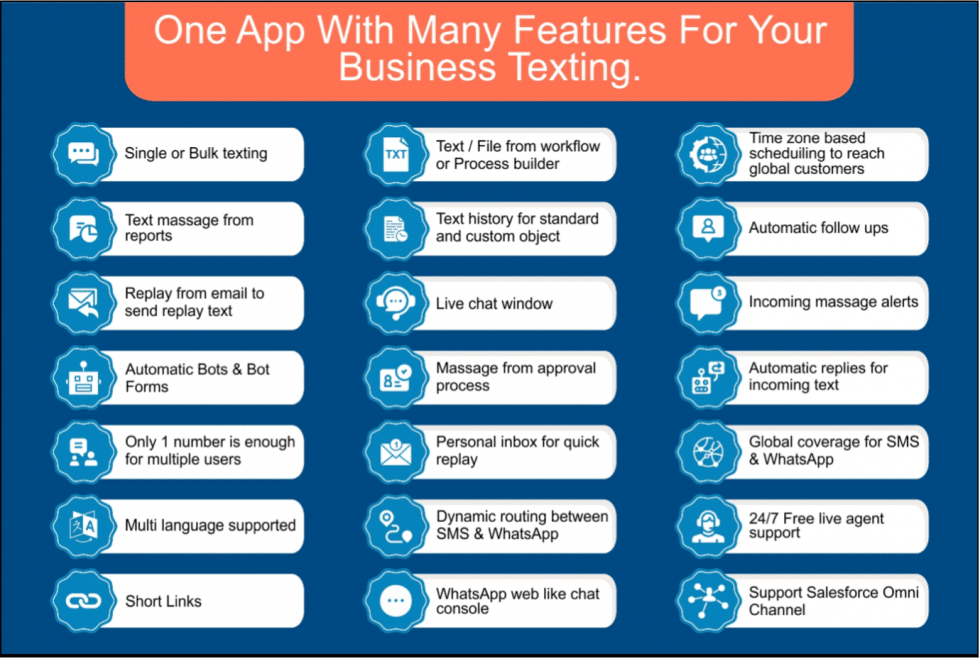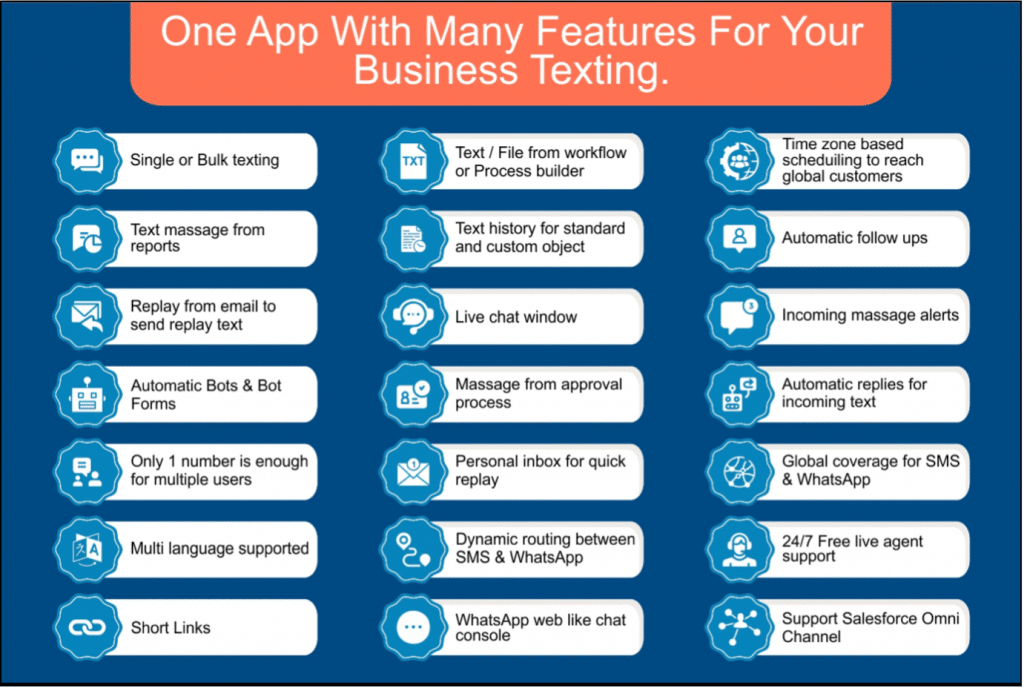 ValueText also offers powerful bots for Salesforce, which can be used for Case Management, Survey, lead qualification, appointment automation, and more.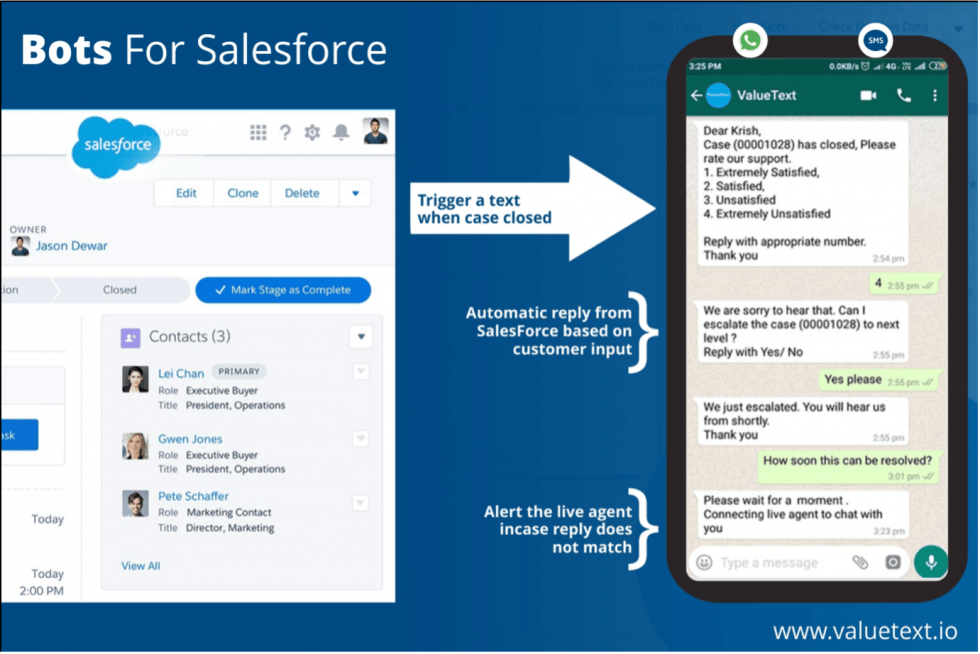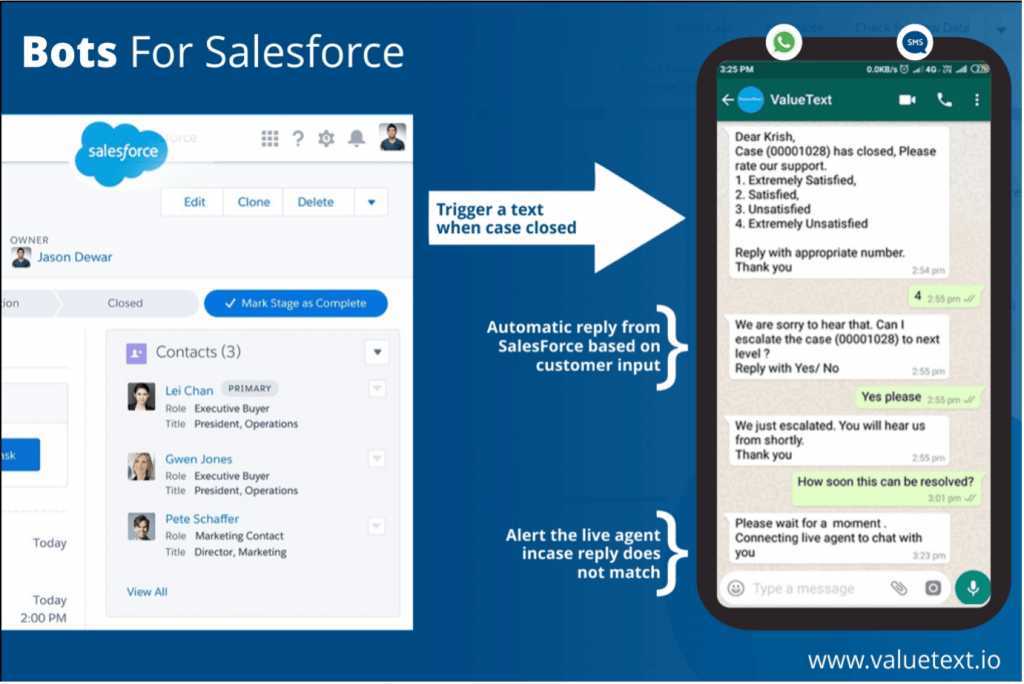 With this app, you can include a mini-chat console on detailed record page in Salesforce with many options like WhatsApp group chat, file upload, support emojis, schedule message, Business hours, out-of-office hours handling, and download chat. The mini-chat component can fit any record in Salesforce.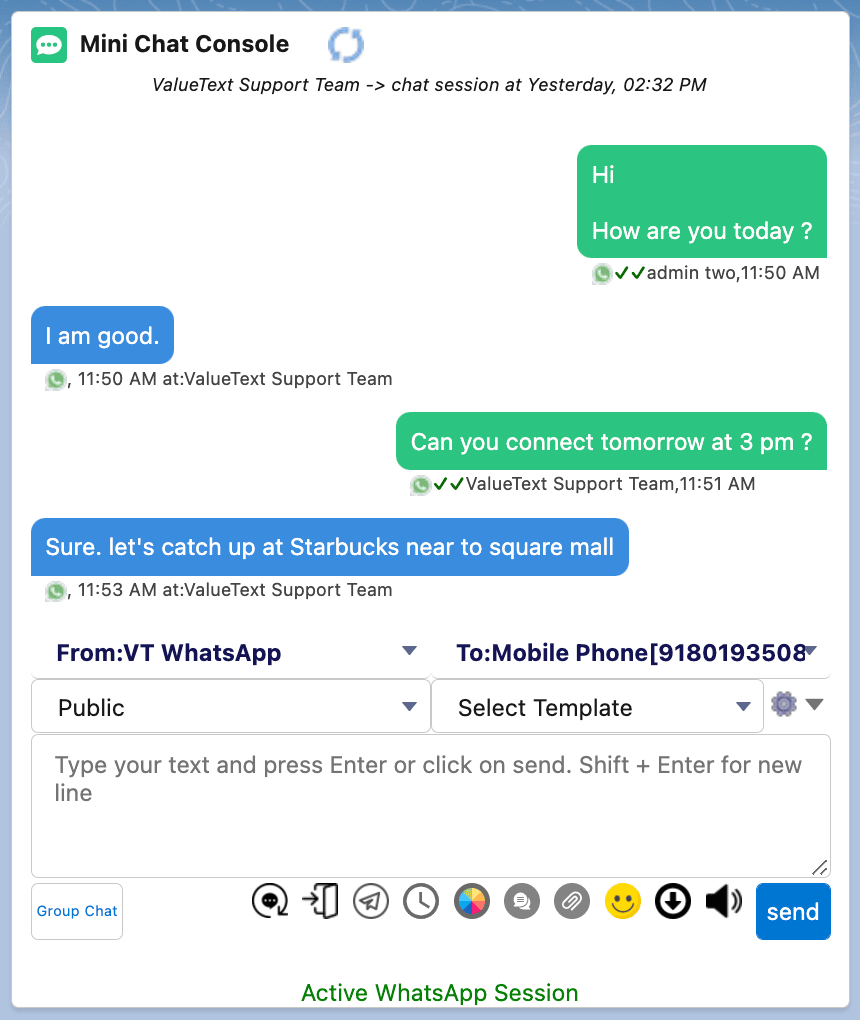 Their Utility component helps you receive the notification for an incoming message: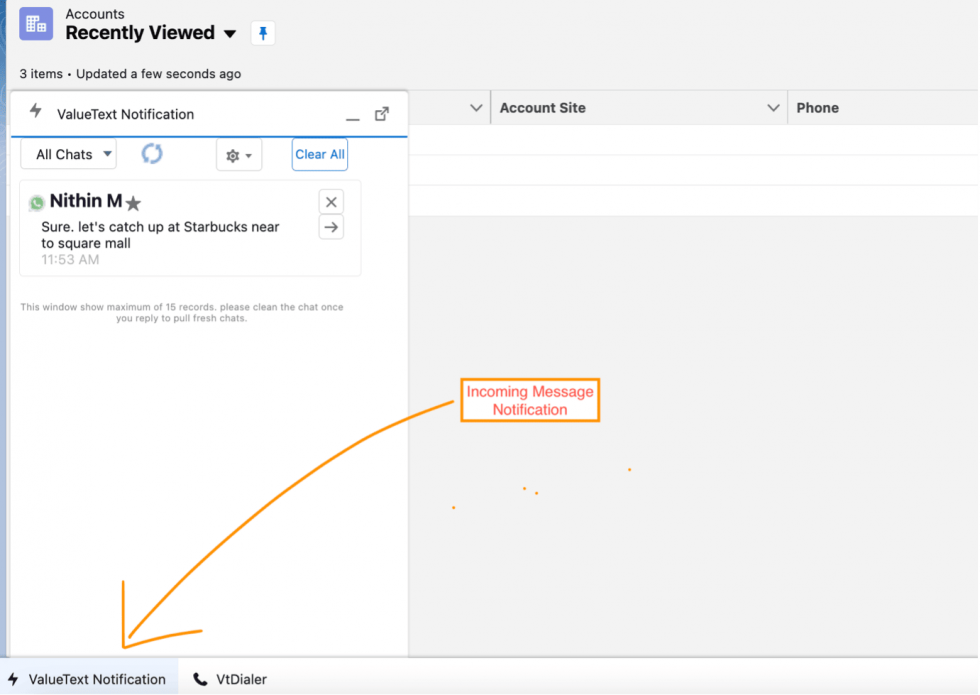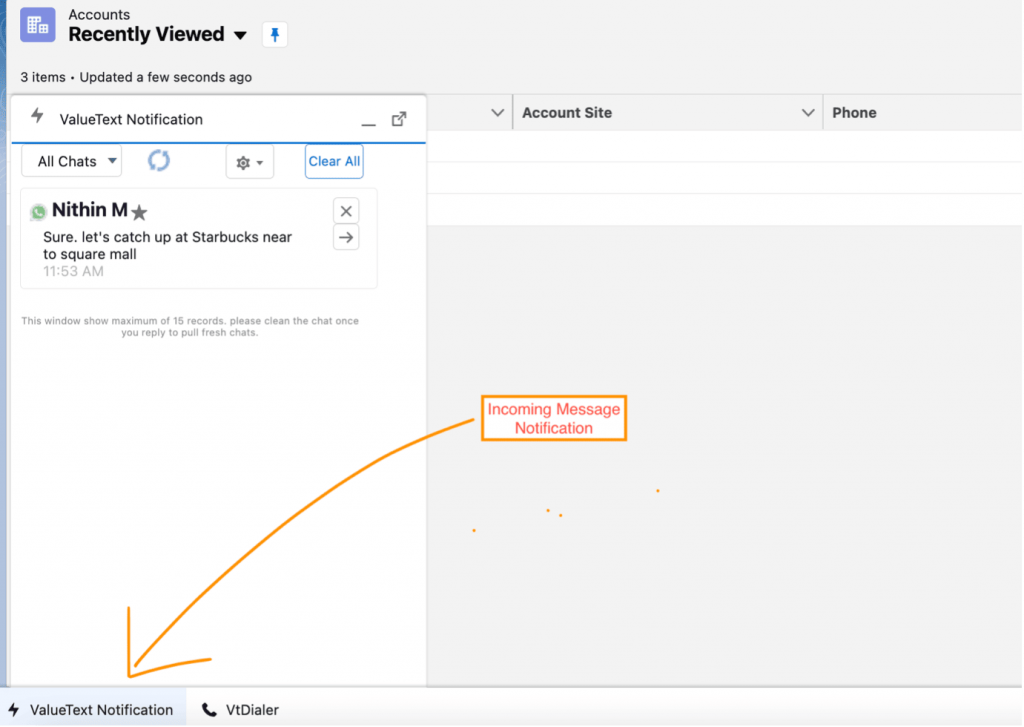 ValueText is also working on a separate feature for field agents, which will let you automatically sync the conversation between your field agent and a customer to Salesforce.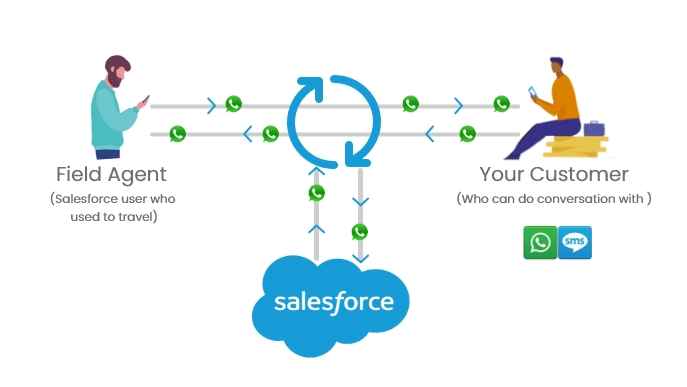 You can try ValueText app with a free 30-day trial. Their basic plan (supports SMS only) starts at only $39 per month per company.
If you need both WhatsApp and SMS support, then the price is $159 per month and it already includes 8 users. ValueText also claims that non-profit and volume discounts are available, for which you need to contact them through their website.
Option 3 – Salesforce and WhatsApp integration through API
If your business case for establishing a connection between Salesforce and WhatsApp is complex, you can try Salesforce and WhatsApp integration using REST/SOAP APIs. There are many API libraries available to connect WhatsApp with applications that can be leveraged by users to establish a connection from scratch.
Though highly time-consuming and less flexible, this solution may be beneficial if the nature of your need requires use cases specific to your organization or of there are security concerns to be adhered to. This may also be a cost-effective way if you don't foresee many changes in your future requirements.
Summary
With the above details in mind, we suggest starting with leveraging AppExchange apps for Salesforce and WhatsApp integration such as the one by ValueText. AppExchange is definitely one of the fastest options with minimum customization needs. An added advantage is the ability to leverage predefined features from the apps. Go for the standard method to integrate Salesforce with WhatsApp messenger if you don't have complex use cases to be attained or an API method for more specific needs.