Simple and affordable

pricing
Try Inspire Planner free for 30 days and get unrestricted access to all our features. No credit card required.
Standard (annual)
$34

USD
Per user/month
paid annually
Non-profits
FREE
First 10 licenses,
discounts available
on additional (11+)
Onboarding Package required
Customers
Inspiring hundreds of teams worldwide










Testimonials
See why our customers love Inspire Planner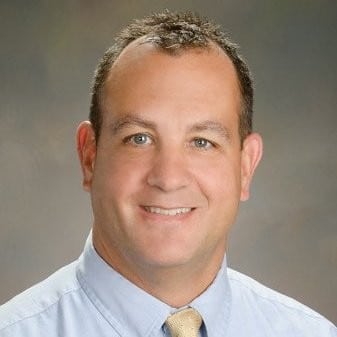 Marshall Bilodeau
Business Intelligence Analyst
Powerfully Simple
Our company is fairly new to Salesforce with a limited number of users running projects. However, as a certified PMP with more than 25 years of IT experience, I needed something to help me manage the multitude of Projects I'm involved with managing. I tried other products that were out there all with limited success. Basically I found them to be either too difficult to use for the end user or too expensive to fit our needs. That's when I found "Inspire".
For those PMs who've managed projects using either Excel or MS Project, Inspire is extremely intuitive and easy to set up. In fact, I had one of my existing projects up and running the very same day I installed Inspire and that was BEFORE I had even looked at the guidance Inspire provided!
As someone who has worked in IT most of their life and has dealt with various levels of tech support, I can tell you that the Inspire team is second to none. In addition, their sales team is extremely responsive and flexible. Not something you always see "after the sale".

Rajesh Beri
Business Process and Solutions Architect
Best Native Salesforce Project Management Tool on AppExchange
As an Enterprise Organization, we had a diverse set of needs for Project Management solutions for different departments/functions. After trying out a couple of other native Salesforce Project Management solutions, all of our users loved Inspire Planner – just because of its simplicity and flexibility in managing project plans.
We have been an advanced user of Inspire Planner where we are using each and every functionality it provides including project planning, project flows, resource management, time tracking, and much more.
Happy to say that our experience has been great with the product as well as the team as they are really easy to work with, quick in answering questions as well as prompt in taking our feedback and turning it into product features.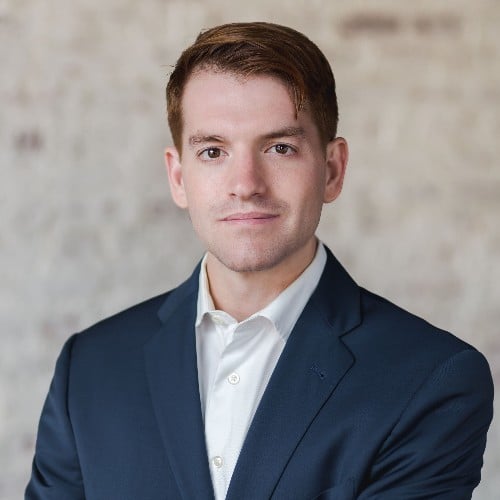 Kevin Potter
Program Manager
Everything and More
After an extensive search on AppExchange, my company went with Inspire Planner to use as a basic Project Management tool. After only a few months, this basic tool turned into one of our most powerful tools. We increased our project management tenfold and we continue to increase it with each new release. The people at Inspire Planner know their system well and know how to apply it even better. There have been a few limitations along the way, but most of them are resolved with the next release and the others come from ideas that we couldn't even dream about before going with Inspire Planner. Overall it's one of the best apps and it's only getting better.

Sara Rinderle
Vice President of Business Systems and Processes
Great App – more than just project management
Our company chose Inspire Planner for many reasons. 1 it was naive to Salesforce, 2 it is so easily integrated with the order object, 3 it allowed a project management schedule, and it is flexible for our engineering capacity plan! I must say the team has done a great job taking feedback and enhancing our features. We really have enjoyed working with them and we cannot wait to work on more projects! The best is yet to come. I would recommend this app to any company looking to streamline their process from opportunity, to order, to project schedule, to field service!
Read more testimonials
Features
Complete Inspire Planner Feature List
Views
Interactive Gantt chart

Kanban Board

Agile view (Backlog, Active Sprints, etc.)

Task list view

Calendar view (via native Salesforce calendars)
Resource Allocation view
Project Portfolio dashboard
List views - Table, Kanban, and Split
Intuitive drag and drop interface
Custom fields
Powerful filters
Time Tracking
Track time against any Salesforce object
(Project Tasks, Cases, Opportunities, Accounts, etc.)
Automatic Stopwatch
Track time manually on Salesforce Task record
Track time manually via Time Tracker tab
Daily and weekly views for Time tracking
Timesheets
Planned vs Actual effort
Time entry approval (coming soon)
Timesheet approval (coming soon)
Time tracking only tasks
Reporting and Analytics
Advanced Reporting and Analytics
(with Salesforce reports and dashboards)
Built-in reports
Built-in dashboards
Custom reports
Custom dashboards
Project KPIs
Security
100% Salesforce native
Enterprise-grade security and privacy standards of Salesforce
User Profiles
Permission sets
Record Level Security
Field Level Security
Project and Task Management
Waterfall and Agile project management

Integration with native Salesforce tasks
Advanced Task dependencies (FS, SS, FF, SF)
Multiple Predecessors
Unlimited projects
Unlimited tasks and sub-tasks
Unlimited milestones
Unlimited portfolios
Task assignments to Salesforce users, contacts and queues
Task notifications and reminders
Ready to start task indicator
Task priority
Project risks and issues (with Salesforce Cases)
Critical path map
Schedule baseline
Project slippage
Project variance
Constraints
Lag and lead time
Free and total Slack
Scheduling mode (Automatic vs Manual)
Define non-working days and weeks
Automation
Powerful project automation
(using Salesforce Process Builder or Salesforce Flow)
Unlimited project templates
Project Template Stitching for Opportunity Products
Automatic task assignments based on roles
Integrations with 3rd party apps (via standard Salesforce API)
Collaboration
Project team collaboration via Salesforce Chatter
External sharing via Project portal for non-Salesforce users
Project files management with version history
Customer Community Plus Support (paid)
Partner Community Support (paid)
Relate projects to any Salesforce record
Print and export project plans (to PDF or Excel)
Mobile access (via Salesforce mobile app)
Resource Management
Resource capacity and utilization planning
Resource attributes (for users and contacts)
Skills management
Expertise management
PTO management
Custom attributes
Manage resource's working hours per day
Daily, weekly, and monthly views of resource allocation
Hourly and percentage allocation views
Project Financials
Project budget and expenses
Budgeted vs Actual project cost
Resource hourly rates
Earned Value
Cost Performance Index (CPI)
Estimated at Completion (EAC)
Cost variance
Effort variance
Automatic Cost calculation based on effort and rate
Support
Top-rated personal support
Unlimited help tickets
Extensive Knowledge Base full of step-by-step articles and videos
Unlimited access to Inspire Planner training resources
Access to Inspire Planner user community
Different Onboarding packages
Optional Premier Customer Success Plans
Help ticket priority routing (premium)
Configuration support & diagnostics (premium)
Ongoing case assessment (premium)
Annual or quarterly account review with a Customer Success Manager (premium)
Custom development support & diagnostics (premium)
Custom release schedule (premium
Frequently Asked Questions
Does Inspire Planner offer a free trial?
Do all my Salesforce users require an Inspire Planner license?
No, users need a license if they need access to any data related to Inspire Planner. We recommend licenses for anyone who needs the following:
Create or manage projects
Will have project tasks assigned
Need access to reports and dashboards
Non-Inspire Planner users can still be assigned project tasks, which will result in standard Salesforce tasks, but they won't see all the details without a license. Such users will have very limited project collaboration capabilities.
For example, the users without a license won't be able to participate in Chatter collaboration, access shared files, log time for their tasks, see task dependencies, or any custom fields related to Inspire Planner. That is why we strongly recommend all project collaborators have a license.
Do external contacts require an Inspire Planner license to view projects?
No, in order to view projects in our External Project Portal, your external contacts do not need Salesforce or Inspire Planner licenses. On top of being able to view your project in real-time, your external contacts can also update the status of their tasks, edit actual effort, and leave a comment for your project manager. Through this fully secure portal, you can share projects with an unlimited number of external contacts, while all your data stays in Salesforce.
If you need your external contacts to have full access to all the functionality of Inspire Planner, then you can use a paid Salesforce Community and purchase Inspire Planner licenses for such contacts
Does Inspire Planner offer onboarding help?
Yes, we have a required Standard Onboarding package. We also have a full professional services team that can help with any sort of additional customization, or guidance, on a per-hour basis. Please see the details here.
What kind of support does Inspire Planner offer?
Standard support is included in the license fee. It includes unlimited email help tickets, unlimited access to Inspire Planner Training Resources, as well as access to the Inspire Planner User Community.
Inspire Planner also offers two premium Customer Success plans, which include priority help ticket routing, support & diagnostics for extended configuration and development, assigned customer success manager, custom release schedule, and more.
For additional details, please visit our Customer Success plans page or contact us at customer.success@inspireplanner.com
Are there any discounts available?
Yes, volume discounts are available for 50+ users. Also, non-profit organizations can benefit from an additional discount on user licenses.
Do you offer monthly payments?
No, all of our plans are billed annually.
Does Inspire Planner have a mobile app?
Inspire Planner doesn't have a standalone mobile app but since Inspire Planner is a 100% Salesforce-native solution, it works with the Salesforce mobile app.
We support the following functions:
Updating tasks
View/update project attributes
Posting to Chatter
Logging time
View reports and dashboards
The Gantt chart interface is not intended for mobile devices.
Can I customize Inspire Planner for my needs?
Absolutely, you can customize Inspire Planner to meet your exact needs through standard Salesforce configuration. Inspire Planner is built on native Salesforce components and your data is stored in custom Salesforce objects. Therefore, customers can create additional fields, automated workflows or process flows, change page layouts, and more
WIll my data be secure in Inspire Planner?
Inspire Planner is a 100% Salesforce native solution. That means that you will benefit from the most advanced security standards of Salesforce as well as 99.99% availability of Salesforce. Within Inspire Planner, you can also control your data security setup by using profiles and permission sets.
Can I be invoiced instead of paying by credit card?
Yes, any customer can be invoiced and payment can be made via check or wire transfer. Please contact
finance@inspireplanner.com
to request this method of payment
Do you accept PayPal payments?
Yes, we accept payments via PayPal.
As a non-profit, what do we need to provide to qualify for your non-profit program?