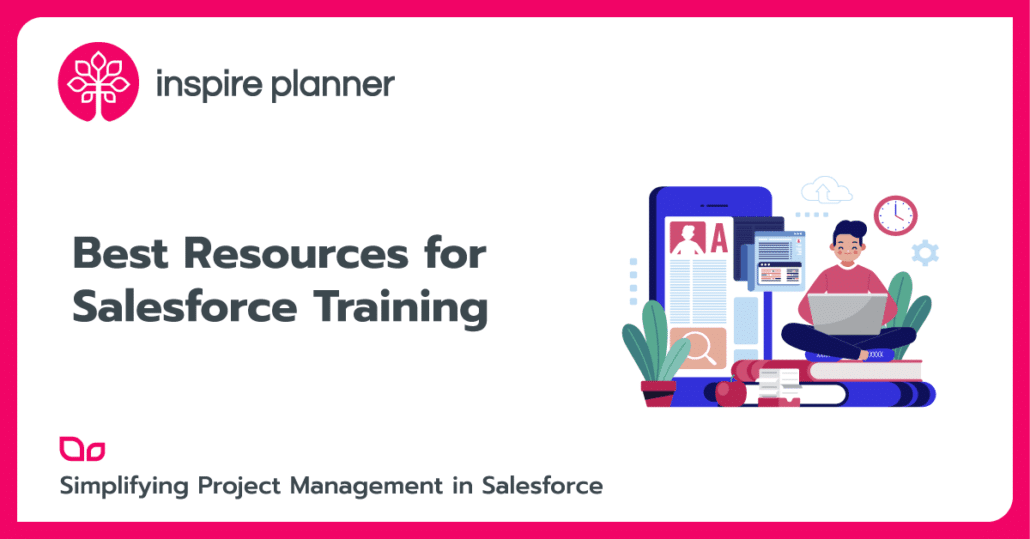 No matter what background you have, Salesforce Training can change your life. Salesforce is one of the most innovative software companies in the world. It is already the leading CRM platform with over 150,000 customers, but it keeps growing and generating more jobs within the Salesforce ecosystem. In the United States alone, over 70,000 Salesforce jobs are available.
There are plenty of Salesforce training resources available, so it's hard to decide which ones are recommended and where you should start. Whether you want to learn Salesforce from scratch, or you want to improve your skills in some particular areas through Salesforce training, this article will provide you with some of the best resources available.
Where to Start with Salesforce Training
Where you begin to learn Salesforce depends on your career aspirations. You can choose from several career options – Salesforce Admin, Salesforce Developer, Salesforce Architect, Salesforce Marketer, and Salesforce Consultant just to name a few.
There are lots of Salesforce training resources available both online and in-person, so for anyone new to the Salesforce ecosystem, it might be difficult to decide where to look.
First and foremost, head to Salesforce Trailhead. This is a brilliant resource provided by Salesforce where you can learn ins and outs of Salesforce together with complementary in-demand skills and prepare for your Salesforce certifications. In 2019, Salesforce claimed that over 1.8 million people were using Trailhead to improve their skills. Now, this number should be even higher, given the fact that since then Salesforce has introduced Trailhead GO – a mobile app for iOS, iPadOS, and Android, letting you go through the modules on the go.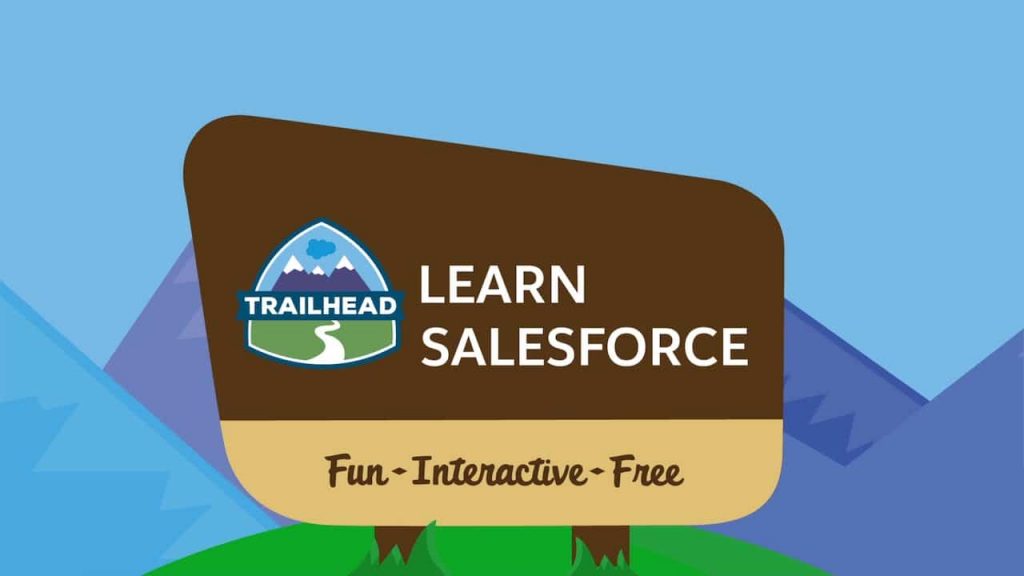 In Trailhead, you can easily find the right modules for you covering business, technical and soft skills by using the search and filters based on your role, your level, Salesforce products, and more. Once you learn the basics of Salesforce, you can take a step further with hands-on challenges and superbadges. The best part – Salesforce made these resources totally free to encourage the culture of learning!
Best Courses for Salesforce Training
Below is a list of some of the best courses for Salesforce Training (in no particular order).
Udemy
Another great source to learn and improve your Salesforce skills is Udemy with an entire section dedicated to Salesforce courses. Some courses can be quite expensive, but if you are not in a hurry, you can subscribe to get notified when your favorite course goes on sale (sometimes about 90% off the regular price).
Among the most highly rated Salesforce courses on Udemy are the ones offered by Mike Wheeler and his son Aaron, as well as by Francis Pindar. They were attended by tens of thousands of students and are constantly updated, so you can be sure you are getting great value and the latest insights from them.
Here are some of our favorite Salesforce courses on Udemy:
Salesforce Admin courses:
Salesforce Developer courses:
Salesforce Flow courses:
Focus On Force
For realistic and latest practice exams and study guides, you should also check out Focus On Force, to help you pass your certification exams. It offers materials for different Salesforce certifications including Admin, Advanced Admin, App Builder, Platform Developer, and more. The website also offers a great blog where you can find articles on Admin topics, news, and interviews with Salesforce experts.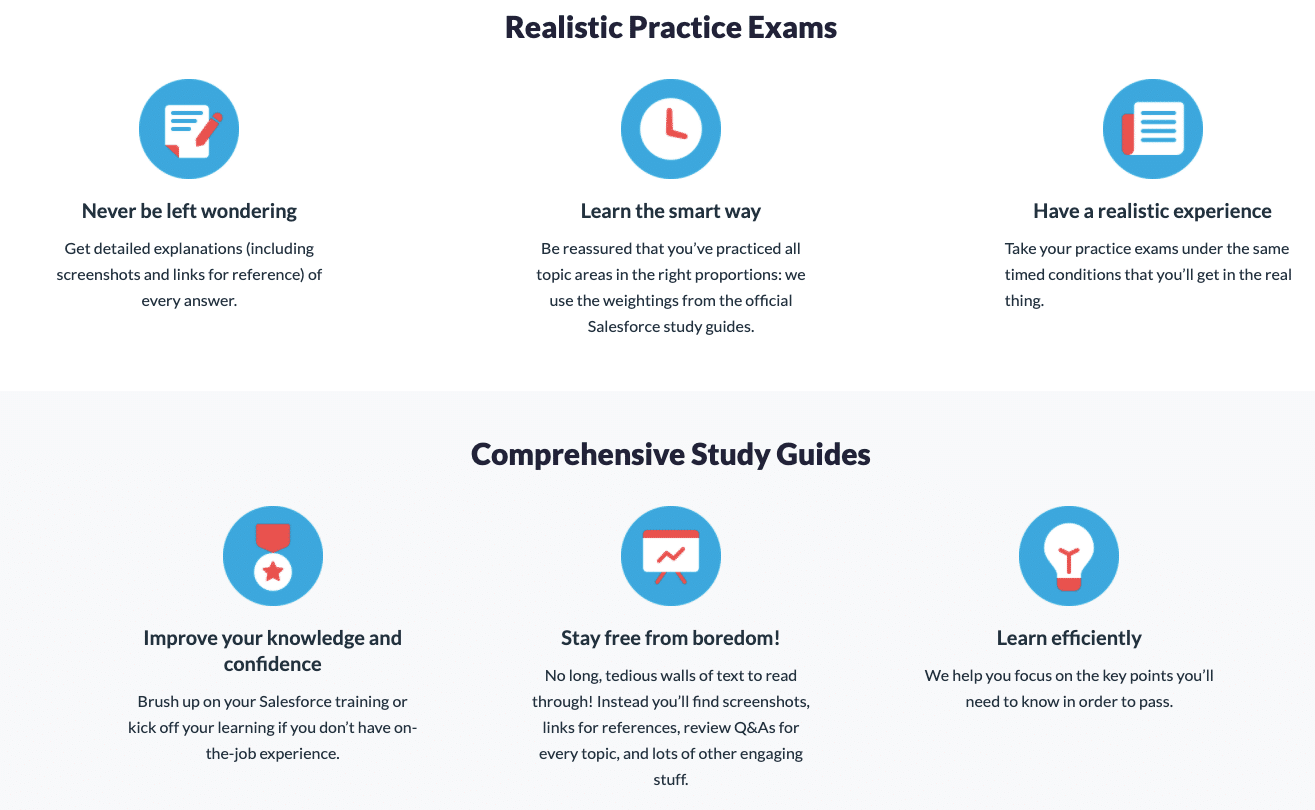 While Focus On Force is a legitimate way to study for your exams, we strongly encourage you to avoid the so-called certification question dumps that are advertised. Those are against Salesforce guidelines and you can have your certification revoked for using such.
Trailhead Academy
Trailhead Academy is the place where you can sign up for either in-person or online Salesforce Training classes led by Salesforce and authorized instructors all over the world. You can select relevant courses by filtering them on the role, level, product, and tags. While Trailhead Academy is a great way to learn Salesforce, this is definitely one of the more expensive options available for you.

WeLearnSalesforce (+ a special discount!)
As a former Trailhead Academy Instructor, the person behind WeLearnSalesforce decided to create her own training platform to offer a more flexible and cost-effective alternative to the official Trailhead Academy classes.
The WeLearnSalesforce training courses are closely aligned to the Trailhead Academy courses, in video format, with extended learning content and hands-on exercises that are completed on Trailhead.
Students also have access to realistic Practice Exams to fill any learning gaps before taking the real exam.
Here are some of the courses:
And here you can find some practice exams:
Bonus: Anyone who signs up through our special link is eligible for a 40% discount on any Study Workbook, Practice Exam Bundle, or Lifetime Course Enrollment. Sign up today and use the coupon code INTROSPCL!
JanBask Salesforce Training
JanBask Training offers various individual and corporate training programs for major technologies, such as Cloud Computing, Data Management, Data Science, Programming, and more. JanBask Training provides instructor-led live online Salesforce Training courses for Administrators, Developers, Consultants, and App Builders. You will be able to work on real-life case studies and assignments, while instructed by industry experienced trainers.
Revolent
As an alternative to paid Salesforce courses, you can also check out Revolent. They offer fully-funded Salesforce courses during their intensive 10-week training programs. Currently, you can select between the following career options – Salesforce Consultant program, Salesforce Admin program, and Salesforce Developer program. Following Revolent course, you will continue to gain 2 years of hands-on experience on client sites around the world.
Salesforce Certification Days
Salesforce Certification Days offer you free half-day webinars to help you prepare for your Salesforce Certification exams. You will learn some tips and best practices directly from the expert instructors in the areas of Salesforce Admin, Developer, Consultant, or Marketing. Not only these webinars are free, but also all attendees will receive a discount code for any $200 exam. However, keep in mind that those webinars are mainly focused on those who are almost ready for their Salesforce Certification exam, and not beginners.
A Special Place to Learn Salesforce for Developers
As you can see, there are plenty of opportunities no matter what background you may have. However, if you want to focus on a more technical track and become a Salesforce Developer, the best place to start is the Salesforce Developers portal. There you can:
Are Salesforce Skills in Demand?
Given the fact that Salesforce is the world's number 1 CRM platform, the answer is obvious. Moreover, Salesforce is so much more than simply a CRM. It is a powerful platform with multiple products that can become a one-stop-shop solution for all of your business needs, starting from Sales and Customer Services up to Marketing and Project Management.
Salesforce is always ranked among the most innovative companies by Forbes. Actually, it has been near the top of this list every year since Forbes started creating these rankings in 2011. It's already worth learning Salesforce skills just to be a part of this innovative community. However, on top of that, the Salesforce ecosystem offers high-paid and fast-growing opportunities with an average salary of $95,000 for Salesforce Administrators, $125,000 for Salesforce Developers, and $150,000+ for Salesforce Technical Architects.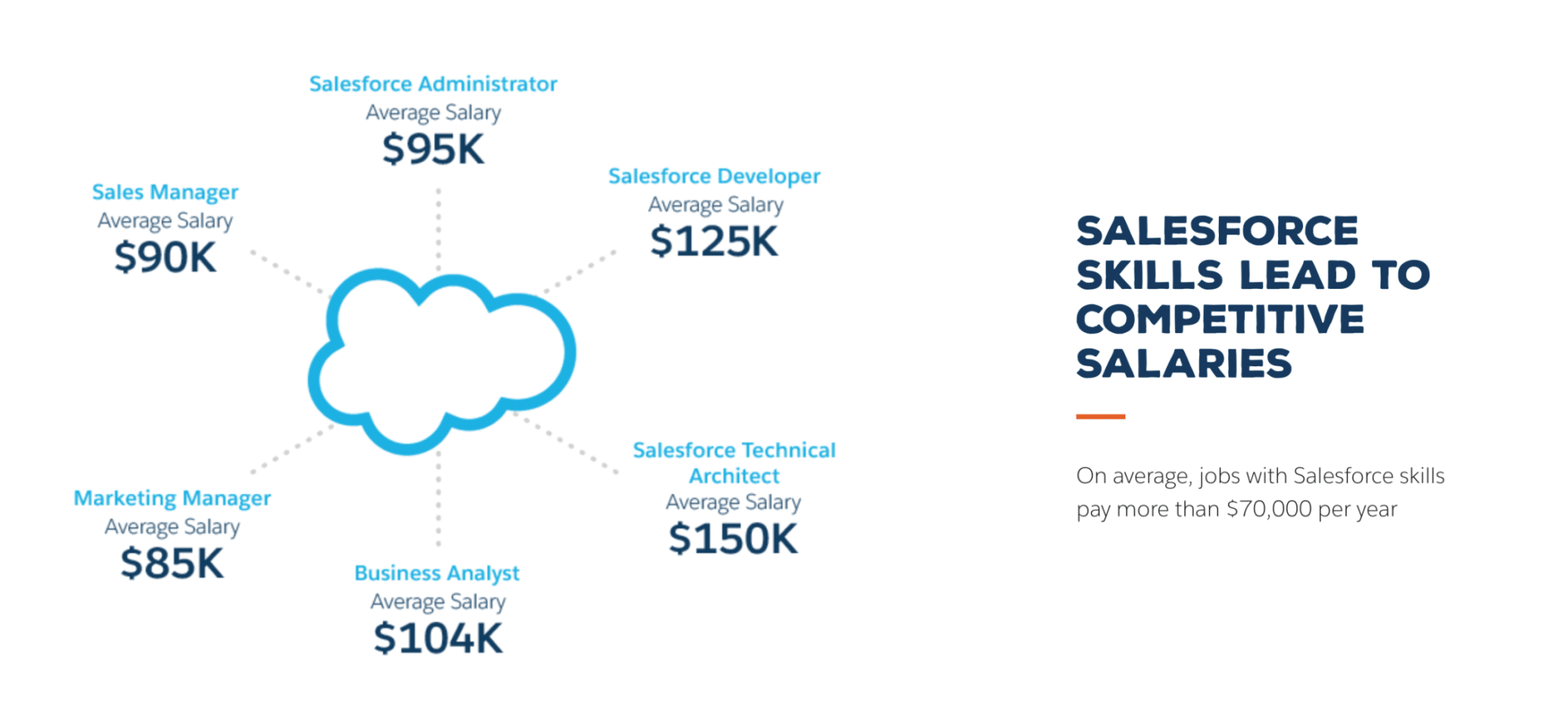 Salesforce ecosystem is expected to grow five times bigger by 2022, while the research firm IDC estimated that the Salesforce economy will create 3.3 million jobs by then. However, especially for the technical positions, the demand significantly outpaces the supply. For Salesforce developers, the ratio of job openings to the available talent is 4:1. For Technical Architects it goes as far as 10:1.
How Much Time Does Salesforce Training Take?
The time it takes to learn Salesforce strongly depends on how much time you invest in it every day and what your existing technical skills are. With a strong commitment and good training materials, 3-4 months might be necessary to learn Salesforce Admin skills, 5+ months for Salesforce Developer training, and over 6 months to learn Salesforce Consultant skills. If you decide to study on your own, the time is likely to be longer.
However, you should think of this estimation as a bare minimum, since many companies would require much more experience with Salesforce even for entry-level jobs. And of course, your Salesforce training doesn't stop there – instead you will notice that this is an exciting life-long learning journey if you want to stay updated on all the innovative product features coming from Salesforce as part of their major releases.
Are There Free Salesforce Training Options?
There are plenty of Salesforce training options available for free. On top of the Trailhead option that we have mentioned earlier, we can recommend several other resources to improve your Salesforce skills.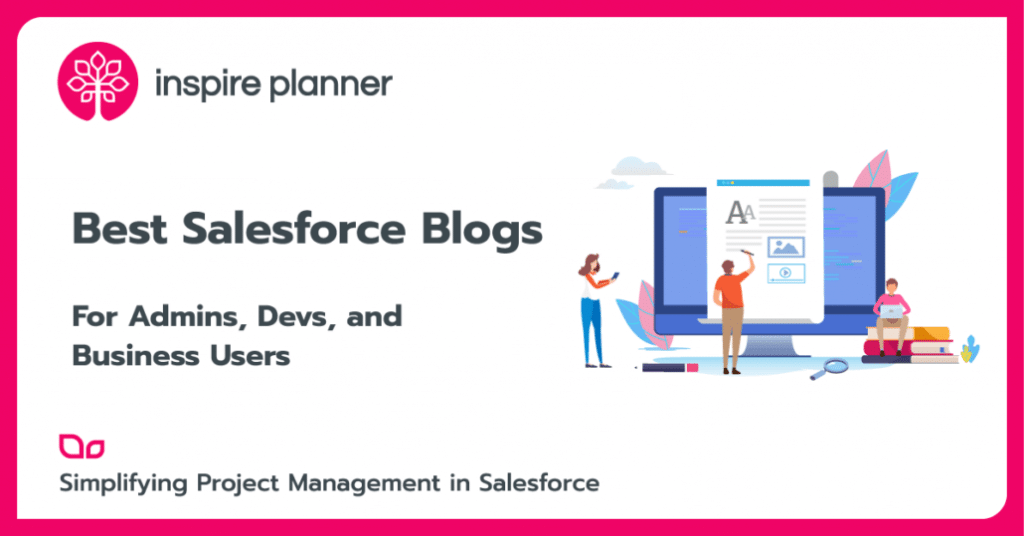 Summary
As you can see, there are plenty of amazing opportunities that you can pursue if you learn Salesforce. Hopefully, our guide to the best Salesforce training resources was useful to you and inspired you to go on this life-long Salesforce learning journey.