25+ Best Salesforce Blogs You Should Follow
Salesforce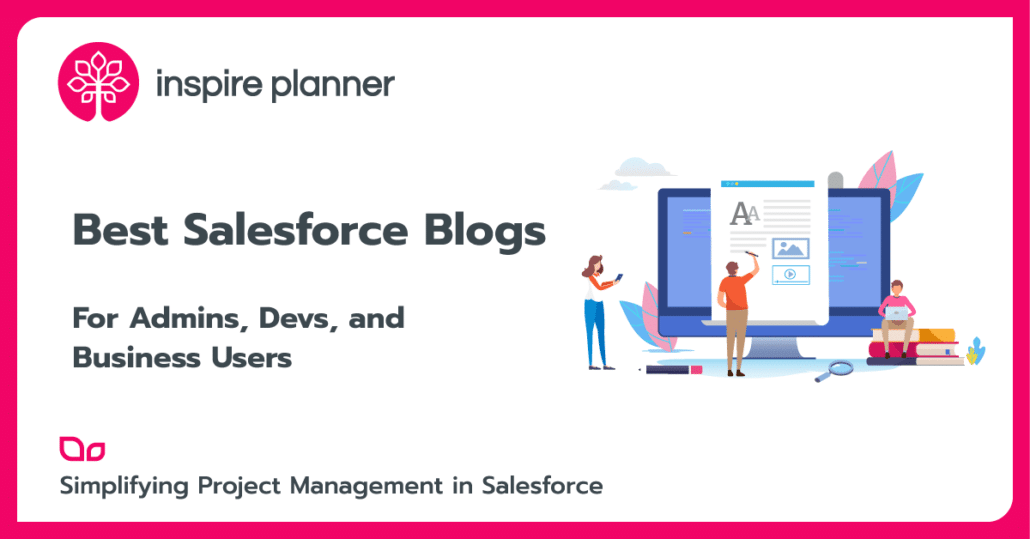 There are more than 570 million blogs that existed in 2020 on the Internet. Blogs have also been rated as the 5th most trustworthy source for gathering online information according to the OptinMonster statistics. No wonder that when it comes to enabling Salesforce practitioners with relevant guidance, Salesforce blogs have always been one of the key open platforms for knowledge sharing for experts and users all over the world.
Unfortunately, in reality, there are so many Salesforce blogs and "expertise" that it can be challenging to find good-quality and actionable advice.
Even after being one of the key sources of information, Salesforce-related articles do not generally offer a clear categorization based on relevance for the type of users seeking information and the purpose. As a result, people mostly end up spending hours searching for a blog that best fits their needs.
We have decided to resolve this gap by creating a list of the high-quality Salesforce blogs relevant to the different user profiles (in no particular order or ranking). It will help you quickly find the information you need without wasting time.
And what would be a better way to do it than in a Salesforce blog itself 🙂
---
---
Criteria for Selection of Salesforce Blogs
We have identified the key Salesforce blogs based on the combination of several factors – their overall popularity within the Salesforce community, the famous Alexa Ranking (estimate of a website's popularity determined from the combination of daily visitors and pageviews on a website over a 3-month period) as well as the website traffic data from ahrefs (one of the leading SEO tools).
We have also chosen the type of users as the basis of our categorization. By far the users who refer to Salesforce blogs mostly will fall under one of the below categories:
Admin users: Administrative/super users who use the Salesforce platform and its offerings at the configuration and functional level.
Technical/Dev users: Dev users are generally interested in content like coding best practice, reusable algorithms, and logic for the frequent customization use case, etc.
Business users: This category represents the users who are using Salesforce in their organizations for various business needs, such as CRM, project management, marketing automation, and more.
Typically, Salesforce blogs from this category are written by Salesforce partners (Independent Software Vendors and System Integrators). They share Salesforce knowledge as part of their marketing strategy, trying to educate the Salesforce community and potential users on how to make the most of Salesforce.
Best Salesforce Blogs for Admins
If you are an administrator for one or multiple Salesforce orgs or work along with the functional aspects of solution design, below are some of the key Salesforce blogs for you:
---

Salesforce Ben is definitely one of the most famous Salesforce blogs in the world. Started by an individual contributor Ben McCarthy in 2014, SalesforceBen.com has quickly grown into a platform for the community, supporting new authors to share their content across the Salesforce ecosystem. Salesforce Ben has over 100k readers every month and a total of 150+ guest authors.

On Salesforce Ben, you will find posts about Administration, Development, Certifications, Careers, as well as Salesforce-related news all from the authors with varied experiences and backgrounds.
Article Highlights:
---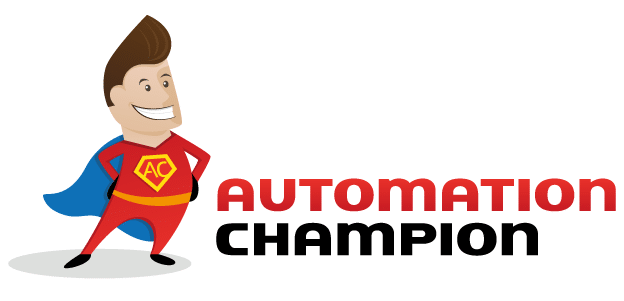 Automation Champion has a lot of useful content when it comes to enabling admin and dev users with logics and best practices for automating business processes and workflows on Salesforce using process builders, workflow, Lightning flows, etc.

The Automation Champion blog is run by Rakesh Gupta who is a Mumbai-based Salesforce MVP and an evangelist with experience in Salesforce as a Developer, Consultant, and Solution Architect. Rakesh is also a co-founder of Virtual Dreamin and an author of several books on Salesforce topics.
Article Highlights:
---

Admin Hero is one of the well-known Salesforce blogs run by Brent Downey. It is designed to aid Salesforce admin users with any issues they might face while maintaining their Salesforce org. It covers a wide array of Salesforce and general business topics written in a way that's easy to understand.
Article Highlights:
---

Focus on Force has been designed with the aim of providing relevant training and preparatory content for Salesforce certifications (practice exams and study guides). Focus on Force is used by both admin and dev users who wish to improve their credentials by attaining Salesforce certifications.
However, Focus on Force also offers a great blog where you can find articles on Admin topics, news, and interviews with Salesforce experts.
Article Highlights:
---

This blog is designed to aid admin and devs groom their Salesforce knowledge further with content like resources for Salesforce engagements, 1-minute tips, How to guides, and weekly newsletter with the latest updates in the Salesforce world. The blog is run by Ashish Agarwal who is 25x Salesforce Certified and has 20+ years of experience in IT.
Article Highlights:
---

SimplySfdc, a blog by Salesforce MVP, has carved a niche focus area with dedicated content on Salesforce products like Salesforce Einstein, Sales Cloud, etc. Admin and dev users will find lots of helpful content on establishing an understanding of the product features and also how to address commonly occurring business use cases.
Article Highlights:
---
This is the blog run by Jennifer Lee who is a 5x Salesforce MVP and a Trailhead addict (8x Ranger!). Jen Lee also has lots of experience in being Salesforce Certified. On her blog, you can find Salesforce release highlights, how to prepare for certification exams, articles on advanced Flow use cases, and more.
Article Highlights:
---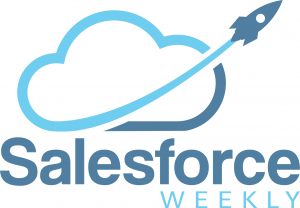 Salesforce Weekly is a popular blog that is run by 3 Salesforce MVPs – Mike Gill, Chris Edwards, and Ines Garcia. On this blog, you can find different How-To guides, Admins tips and tricks, information about Salesforce product releases and events, opinion pieces, and much more.
Article Highlights:
---
Best Salesforce Blogs for Salesforce Users
Below is a list of key Salesforce partners and vendors who provide content crafted from the learnings and features provided by the partner/vendor when it comes to Salesforce engagements.
We have gathered for you the partner/vendor blogs that have been deemed of high value by Salesforce users and customers alike.
---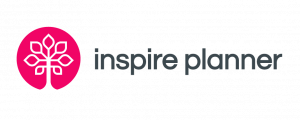 Inspire Planner is one of the leading Salesforce-native project management apps. Apart from building a powerful yet easy-to-use product, we also invest a lot of time and effort into creating high-quality content.
On the Inspire Planner blog, you can find lots of actionable tips and useful advice on how to improve your team's performance in Salesforce, articles about project management, as well as the latest developments in the Salesforce ecosystem.
Make sure to check it out!
Article Highlights:
---

ShellBlack provides tenured and highly qualified Salesforce consultants who are passionate about and actively contribute to the Salesforce community. As a result, ShellBlack have a fantastic blog that includes admin, consultancy, and certification resources led by a Salesforce MVP All-star!
Article Highlights:
---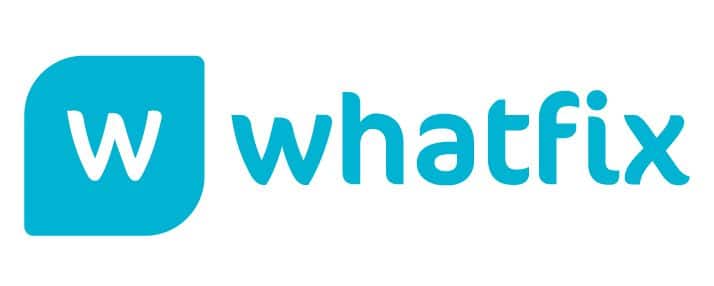 Whatfix offers a SaaS-based platform that provides employees with a personalized user onboarding experience and drives digital adoption of your enterprise applications.

Whatfix blog has a whole section dedicated for the Salesforce-related content. On top of that, they have sections on user onboarding, change management, customer retention, and much more.
Article Highlights:
---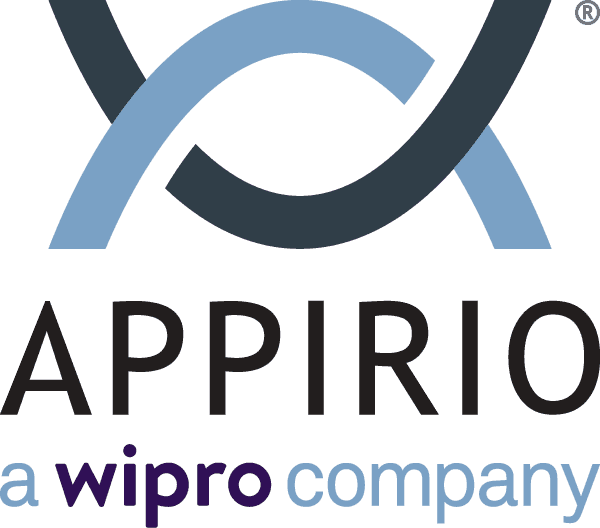 Appirio is a Global cloud Consultancy that has multiple blogs that specialize in different Cloud areas. Refer to this blog if you wish to understand how the Salesforce system integrators are implementing customer-specific solutions for enterprises across the world.
Article Highlights:
---

Cloud for Good is a Premium Salesforce.Org Partner specializing in donor management, case management, and marketing automation implementations for nonprofit organizations and higher education institutions. They also have a very helpful blog dedicated to the usage of Salesforce as a CRM for nonprofits.
Article Highlights:
---

Mason Frank International is the undisputed global leader in Salesforce recruitment that delivers contract, permanent and remote Salesforce talent across 87+ countries. The company has extensive experience working with Salesforce customers, partners and ISVs in staffing complex Salesforce implementations and projects.
Based on this experience, they have accumulated a lot of knowledge about the Salesforce ecosystem and have built an impressive network of Salesforce professionals. All fo this helped Mason Frank develop a great Salesforce blog that you will find useful.
Article Highlights:
---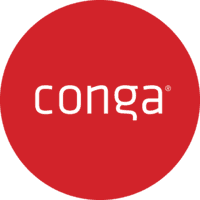 Conga is the #1 Salesforce document generation tool and has a dedicated blog with content on the latest insights on maximizing Conga usage for Salesforce customers, digital document transformation, and contract lifecycle management. With the recent partnership between Apttus and Conga, we might soon be having a common blog with rich content along with the entire quote to cash and contract lifecycle.
Article Highlights:
---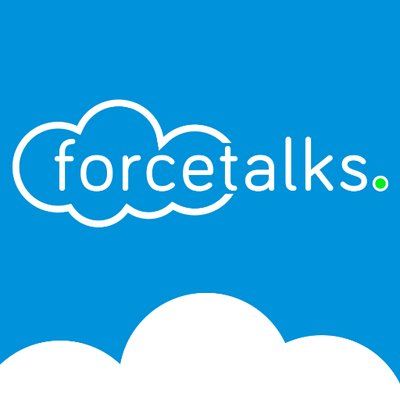 Though not technically a blog, Forcetalks is the fastest-growing Salesforce Community platform designed to engage Salesforce developers, admins, and business owners through blogs, videos, infographics, Q&As, groups, and more.

This is a community where you can learn from other Salesforce experts and also contribute your own knowledge.
Article Highlights:
---
Best Salesforce Blogs for Developers
If you work on designing and creating solutions for clients on the Salesforce platform or work along with the technical aspects of solution design for Salesforce engagements, below are some of the key Salesforce blogs for you:
---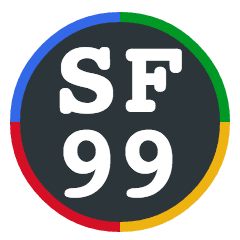 This definitely one of the most interactive Salesforce blogs. Sfdc99 has been created with a focus on enabling non-technical users who wish to make a career in Salesforce development with detailed content on customizing salesforce platforms, apps, integrations, and APIs. You can find Beginner Tutorials, Apex Academy, and Success Stories on this Salesforce blog.
The story of how this blog was created is pretty interesting too. You might not believe it, but the author of the blog David Liu, who is a 7x Salesforce MVP and 16x Salesforce Certified, couldn't write a single line of code just a few years ago. When he started learning Apex, all he could find was the documentation catered towards people with some programming experience. That's why David decided to build SFDC99 to help all the non-coding admins out there.
Article Highlights:
---
The Salesforce Tutorial is a reference point for admins and dev when it comes to understanding basic concepts of Salesforce as a platform and getting answers to certain "How to" and "What not to do" questions. You can find there the articles about config and customization, Apex, Visualforce, data management and much more.
Article Highlights:
---

This blog is a one-stop-shop for any and everything related to Salesforce, maintained by Manish Thaduri, a Salesforce MVP. The blog covers exhaustive content on updates, solutions and helps material across Salesforce products and features like Salesforce Marketing Cloud, Salesforce Einstein, Apex, SOQL, Lightning App builder, SalesforceDX, etc.
Article Highlights:
---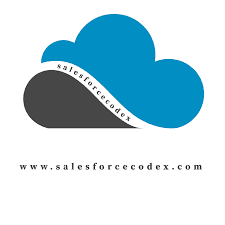 SalesforceCodex started in 2016 as a personal blog where the author tried to solve problems by explaining them in a simple and understandable way. Today, recognized as one of the Top 50 Salesforce developer blogs by Feedspot, SalesforceCodex blog is focused on helping salesforce developers, programmers, and other IT professionals by providing helpful content on integrating technologies, coding best practices, and customization using the Salesforce platform.
Article Highlights:
---

Andrew Fawcett is a well-known highly experienced Salesforce MVP. Previously, Andy worked at FinancialForce as a CTO after which he joined the Salesforce Platform team as a VP Product Management. On Andy's blog, you can find in-depth articles, tutorials, and advice on Salesforce development practices.
Article Highlights:
---

Jitendra Zaa's blog is probably one of the most visited Salesforce blogs available for developers. This is no surprise when you look at the quality and the frequency of the articles that Jitendra publishes based on his past experience and learnings.

The author of the blog is a Salesforce MVP working with the Salesforce Platform since 2008 and has earned 23 Salesforce Certificates. He even wrote a book on Apex design patterns.
Article Highlights:
---

SFDC Monkey blog provides tips and tricks/workarounds for Salesforce developers and admins. Mainly, this Salesforce blog focuses on Lightning (development and admin) but it also covers some of the more basic topics in Salesforce. SFDC Monkey is run by Piyush Soni, who also became a Salesforce Youngest MVP.
Article Highlights:
---

This is the Salesforce blog run by Amit Chaudhary, 3x Salesforce MVP and a co-founder of Virtual Dreamin. The articles on his blog are full of tutorials and code samples, so you can get great insights from reading them. You can find articles on the topics of Lightning Web Component, Apex, Rest API, Visualforce, and more.
Article Highlights:
---

If you are looking for more code samples, then Biswajeet Samal's blog is exactly what you need.
Article Highlights:
---

Let's move on to one of the most famous Salesforce Developer blogs – Bob Buzzard Blog. It is a true gem for any Salesforce Developer, full of detailed tutorials on various technical Salesforce topics. Over the years, this blog turned into a huge library of technical Salesforce resources.
And for those of you who don't know it, the author's name is not actually Bob. The blog is run by Keir Bowden, a 5x Salesforce Developer MVP. The nickname Bob Buzzard comes from a British TV series called "A Very Peculiar Practice". Bob Buzzard was one of the doctors who was somewhat egotistical, arrogant and vain. However, for Keir Bowden, he was by far the most entertaining character, so Keir decided to adopt this nickname.
Article Highlights:
---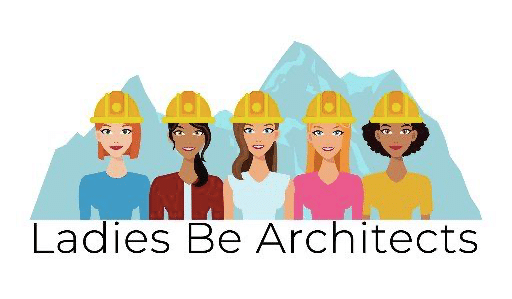 Ladies Be Architects is a community led by Gemma Blezard, Charly Prinsloo, and Susannah St-Germain. They encourage and help all the women out there to become Salesforce Architects and get the Technical Architect certification. Ladies Be Architects hold monthly virtual study groups and create useful study resources to help you on your technical journey.
Article Highlights:
---

TheBlogReaders.com is run by Sakthivel Madesh, who is a 16x Salesforce Certified Salesforce MVP and a 6x Trailhead Ranger. On his website, you can find a lot of content and tutorials about Salesforce Lightning and Lightning Web Component and just general posts about Salesforce development.
Article Highlights:
---
That was a big list for sure. But we hope to have reduced your efforts searching for the best Salesforce blogs and content relevant to your career.