Best Salesforce Experience Cloud Features
Salesforce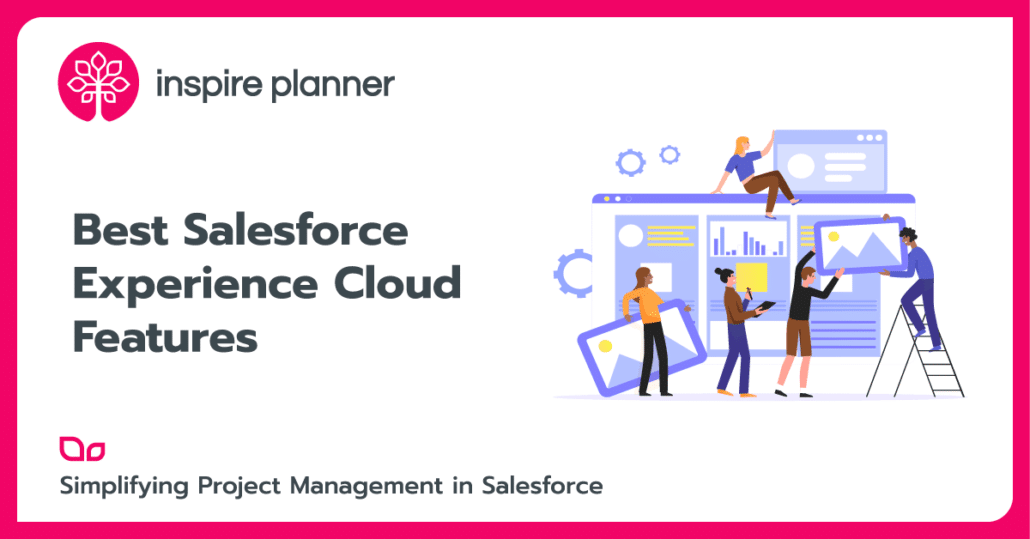 Salesforce Experience Cloud is the rebrand of Salesforce Community Cloud that highlights additional features outside of communities, such as self-service portals, forums, mobile apps, and engagement metrics.  There are many examples of using Salesforce Experience Cloud to improve collaboration between employees, businesses and partners, or businesses and customers.  
As a product that integrates seamlessly with your Salesforce org, Salesforce Experience Cloud communities or portals can provide a personalized experience to your stakeholders with the data that your business has collected within Salesforce.  Companies have the opportunity to use pre-built templates for specific needs or the flexibility to build their own experience through drag-and-drop components available to use in the building environment.  Each of the pre-built templates can highlight some of the great Salesforce Experience Cloud features that improve communication between users.
Salesforce Experience Cloud: Features for Customers
There are multiple pre-built templates for creating customer experiences:
Customer Account Portal, 
Customer Service 
Help Center.
Each provides its own features that highlight customer support through case creation, knowledge articles, accessing account information, and collaborating with fellow customers.
The Customer Account template is perfect for companies that want to provide the opportunity for customers to update their account information, search the knowledge base or even pay invoices.  A great use case of this template is what Northeastern University has built for their Canadian campus students.  Due to the need to bill in a separate currency, Northeastern built a Community for students where they can view their account balance, pay off invoices, view billing statements, open cases, and read FAQs.  The portal has ultimately helped improve the students' experience while reducing the amount of questions the staff has received from students.  Any company that has a similar use case of providing a cohesive view of a customer's financials would find this template very beneficial for their customer experience.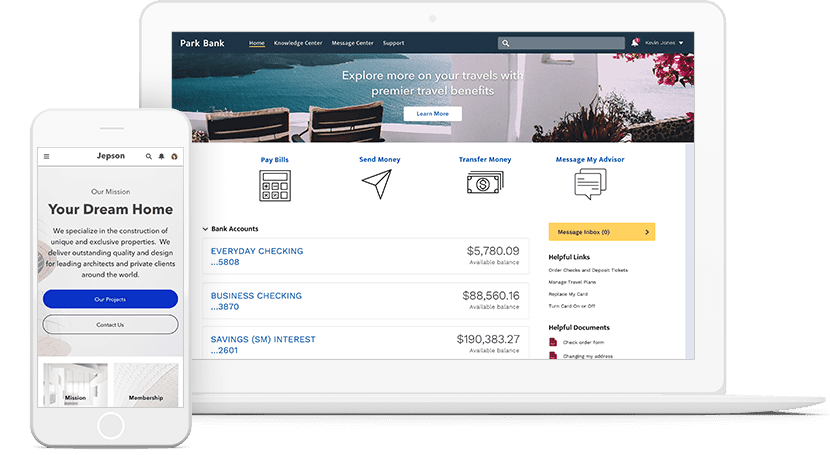 Another great feature of Salesforce Experience Cloud is the engagement metrics available for companies to monitor participation, top contributors to the community, or understand popular topics amongst their customers.  Companies can utilize brand ambassadors to promote certain topics or help answer questions asked by other community members to help reduce the number of cases opened.  You can even incentivize engagement and participation for your customers by offering discounts to users who contribute the most or provide the most helpful answers across the community.  
Salesforce provides great out-of-the-box reports for companies to track their customer engagement and understand their customers' needs in real-time by reviewing the most viewed articles or topics that are talked about the most.  This could be very beneficial for companies to improve certain products or provide additional resources for customers regarding a specific product.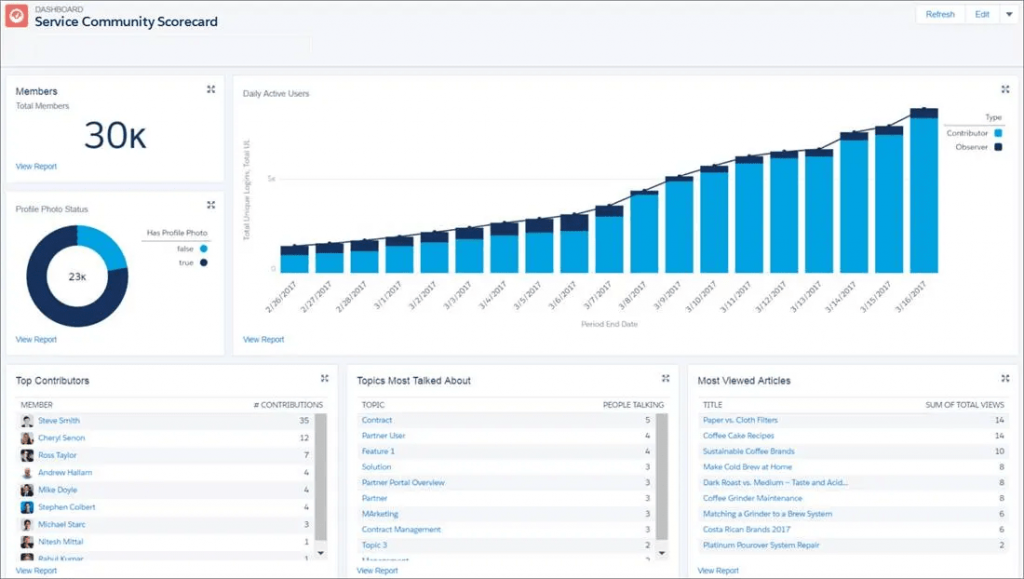 Salesforce Experience Cloud: Features for Employees
Although there is not a specific pre-built template for employee collaboration, there are still great Salesforce Experience Cloud features companies can use to promote internal communication.  Tools such as Chatter Groups and Topics support employees coming together on certain subjects to discuss upcoming events or campaigns.  
Companies have the opportunity to promote forums for employees to share feedback, insights, and ideas with senior leadership.  They can also provide discussion groups for employees to express interests in topics outside of work, such as book clubs or sharing pictures of their cute, furry colleagues.  Other features include document and content management where employees can keep their important files centralized with the different groups to ensure everyone has access to necessary information.  Salesforce's trailblazer community is a great example of what a company can build for their employees to manage documentation, company-wide events, issues, ideas, and discussion groups.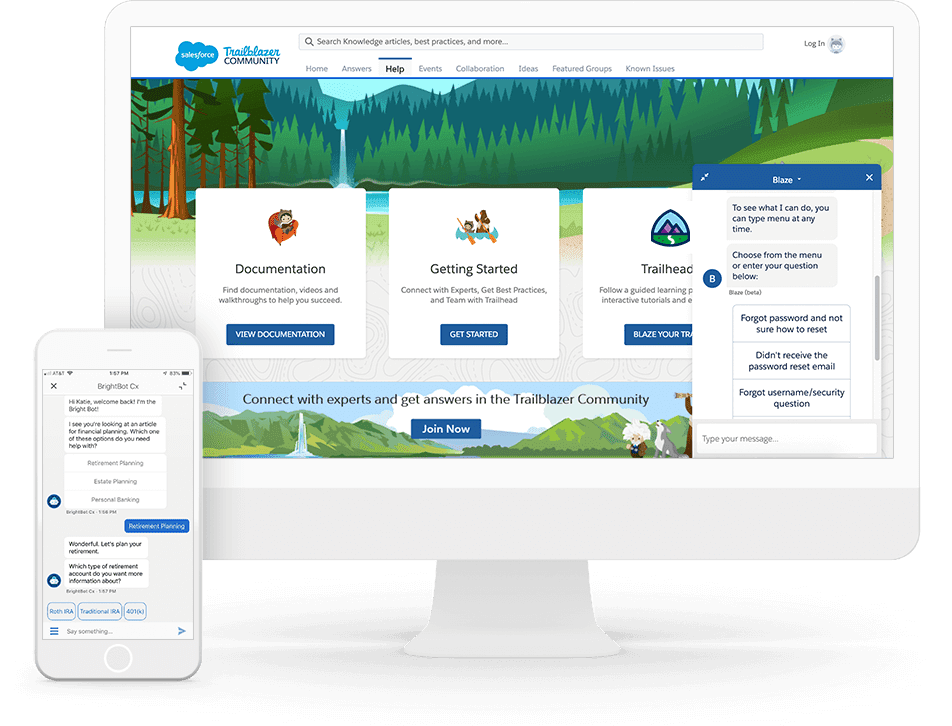 Companies can also consider using some of the Customer Service features that Salesforce Experience Cloud has to offer to promote internal self-service or a ticketing system.  Salesforce is a great example of improving customer service for its own employees through a centralized ticketing system and self-service knowledge articles that lowered IT case volume by 40% (Salesforce Website).   
The use of the Salesforce1 Mobile App is also very beneficial for employees to collaborate or receive help while on the go so they do not need to be at their desk at all times.  Senior Leadership can also utilize Salesforce Experience Cloud features to monitor their employees' performance metrics, share important company information across all Chatter Groups, and review employee suggestions.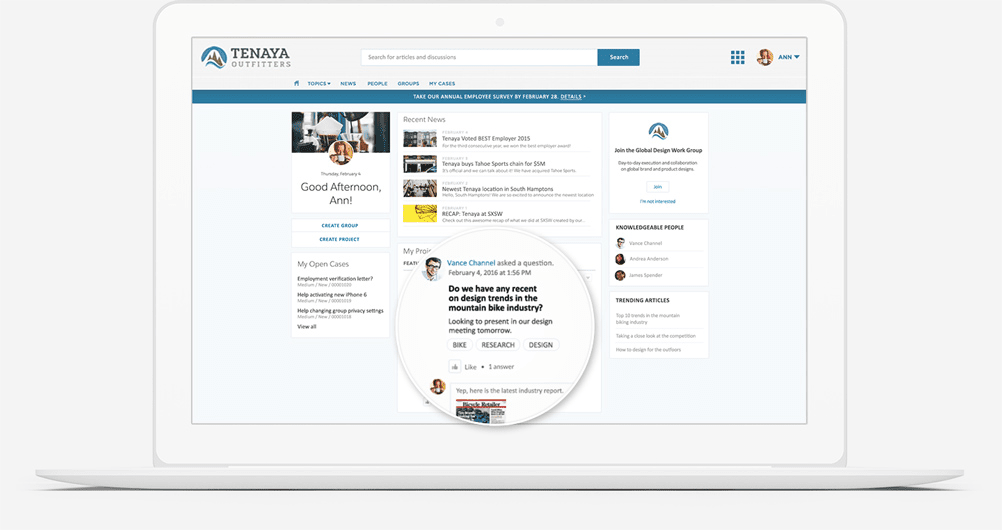 Salesforce Experience Cloud: Features for Partners
Finally, the Partner Central template is perfect for any company that collaborates with outside consultants or agents who help with sales and management of leads. Through this portal, companies can manage projects, calendars, events, and sales processes with their partners while sharing important Salesforce data that the partners would not have access to outside of the portal. Partners can track their progress toward sales and access onboarding resources and knowledge articles to help improve their experience and collaboration with the company. Companies can also use portals to help manage calendars and events amongst their employees and partners so they can keep track of the company's entire sales funnel and upcoming meetings.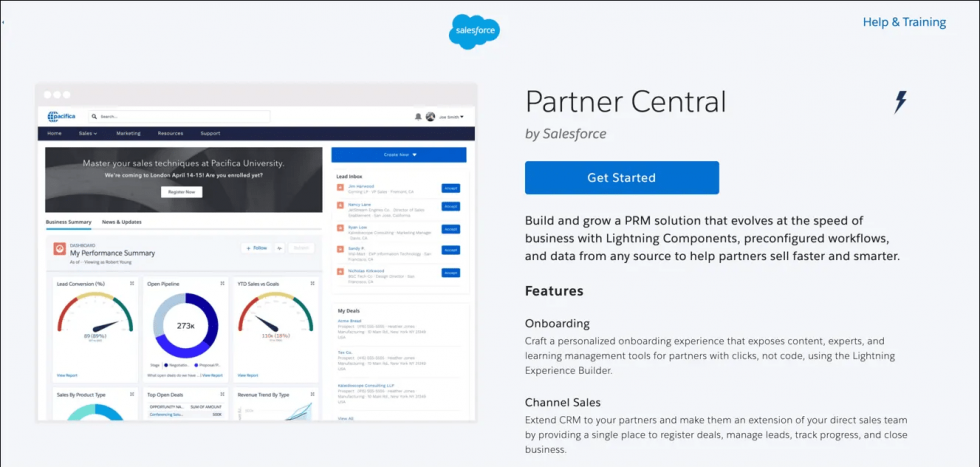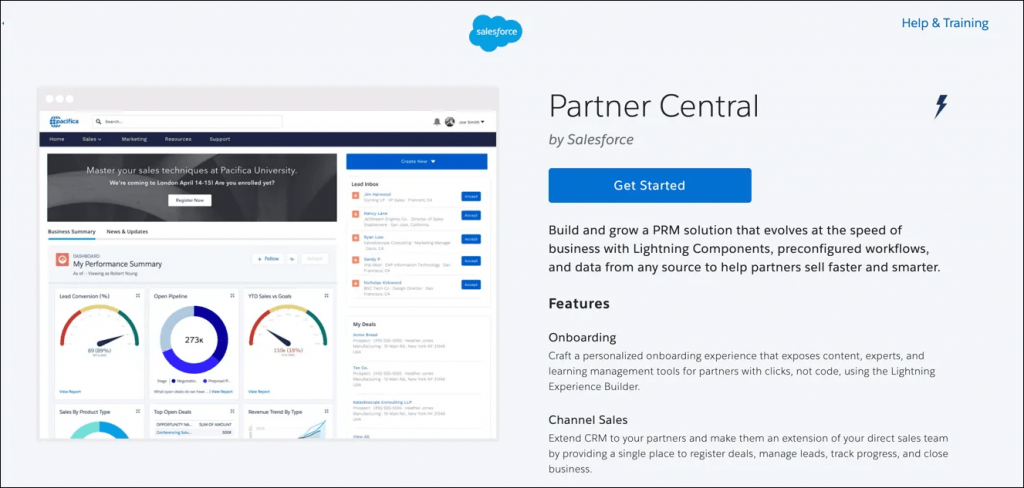 Another great Salesforce Experience Cloud feature is the fact that companies can integrate their communities with data from any third-party system. Inspire Planner is a great example of a Salesforce native project management app that supports Customer Community Plus and Partner Community users. Available on the AppExchange, Inspire Planner integrates seamlessly with your Salesforce org and core Salesforce features such as Tasks, Chatter, Reports and Dashboards, and more. And with the Inspire Planner's custom Projects Portal or through Salesforce Experience Cloud, you can provide access to the project management functionality to your partners and customers.
Inspire Planner includes many powerful features such as Time Tracking, where companies can report on planned vs actual effort for various projects and log time against any object in Salesforce. There is an incredible feature that helps companies manage their resources and skills, and allocate users to specific projects and tasks based on their capacity. You can also automatically create projects from Opportunities or any other object in Salesforce, assigns tasks automatically based on resource roles, stitch multiple templates into one master project, easily manage four common types of task dependencies through an easy drag-and-drop interface, group projects into Portfolios, and so much more!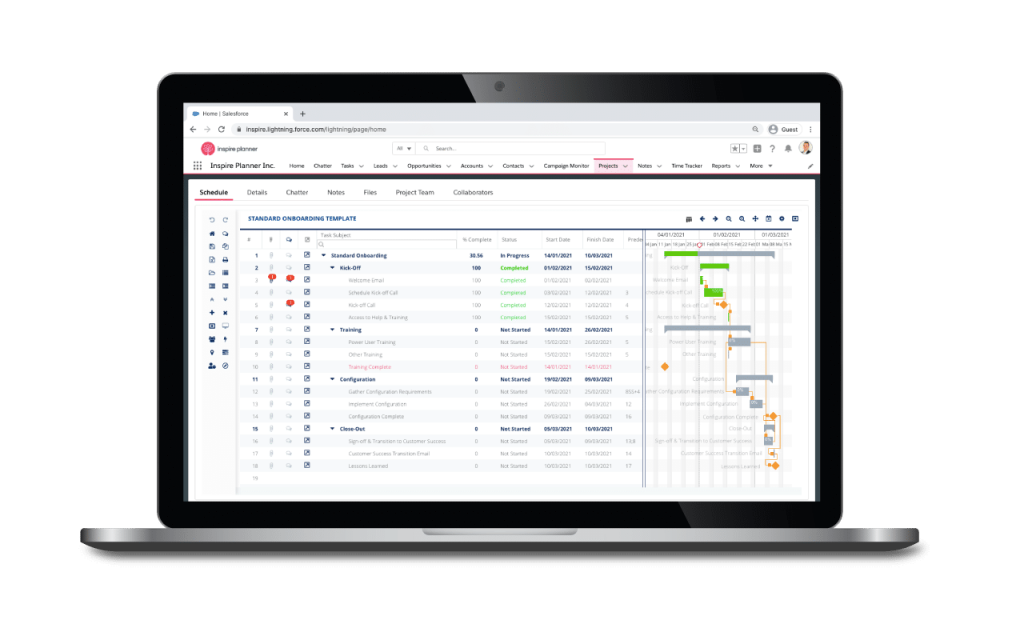 Conclusion
Salesforce Experience Cloud is a product offered by Salesforce that can help companies improve the collaboration and experience for employees, partners, and customers. The communities and portals built with Salesforce Experience Cloud will provide a personalized experience to a company's target audience and provide the company with metrics to track engagement. Salesforce has provided pre-built templates for businesses to personalize their community using the drag-and-drop components, which are also already available.