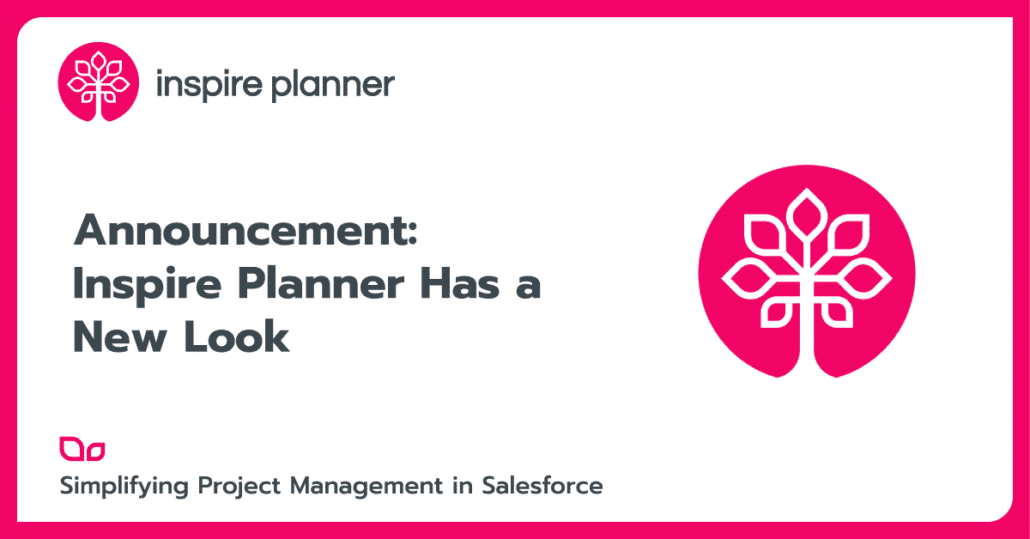 We are thrilled to unveil our refreshed brand identity!
The updates to our logo, colour scheme, and styling show the progression of our company since its inception in 2014.

While a significant change, our core values remain the same.
Collaboration:
We are stronger together. We encourage and listen to our collective voices.
Integrity:
Quite simply, this means we do the right thing. Always.
Excellence:
High standards are a way of life. We strive for excellence in everything we do.
Innovation:
Staying status quo is boring. We love exploring creative ways to solve problems and drive continuous improvement.
Happiness:
If you're not happy, we're not happy. We are passionate about making sure you feel supported and appreciated.
Initially a boutique Salesforce implementation partner, Inspire Planner has evolved into a market leader for Salesforce native project management. This transition to becoming a Salesforce ISVForce partner felt like the perfect time to give our brand a refresh – marking the milestone and this next phase in our company.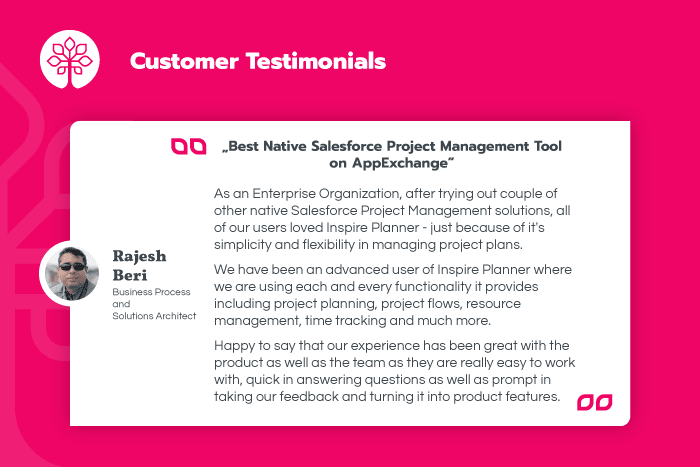 Throughout the process, we wanted to ensure that we stayed true to our roots as Salesforce experts and that meant keeping the OG Inspire tree icon. The simplified colour and icon represent the focus we have here at Inspire Planner to offer a tool that provides effortless collaboration, within an intuitive interface, empowering teams to work smarter, not harder.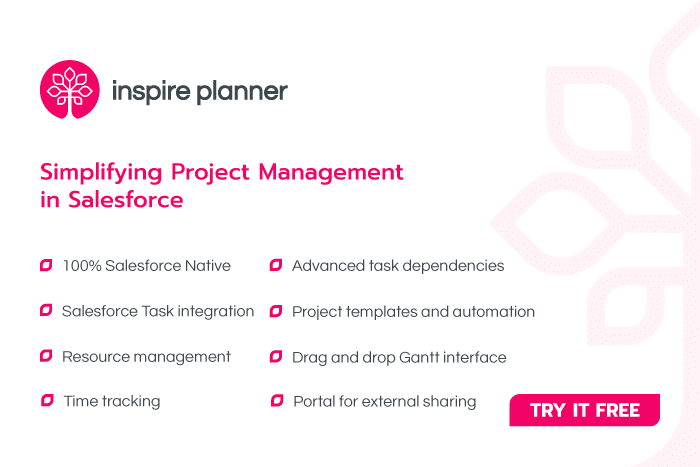 We hope you love the new branding as much as we do!
The Inspire Planner Team