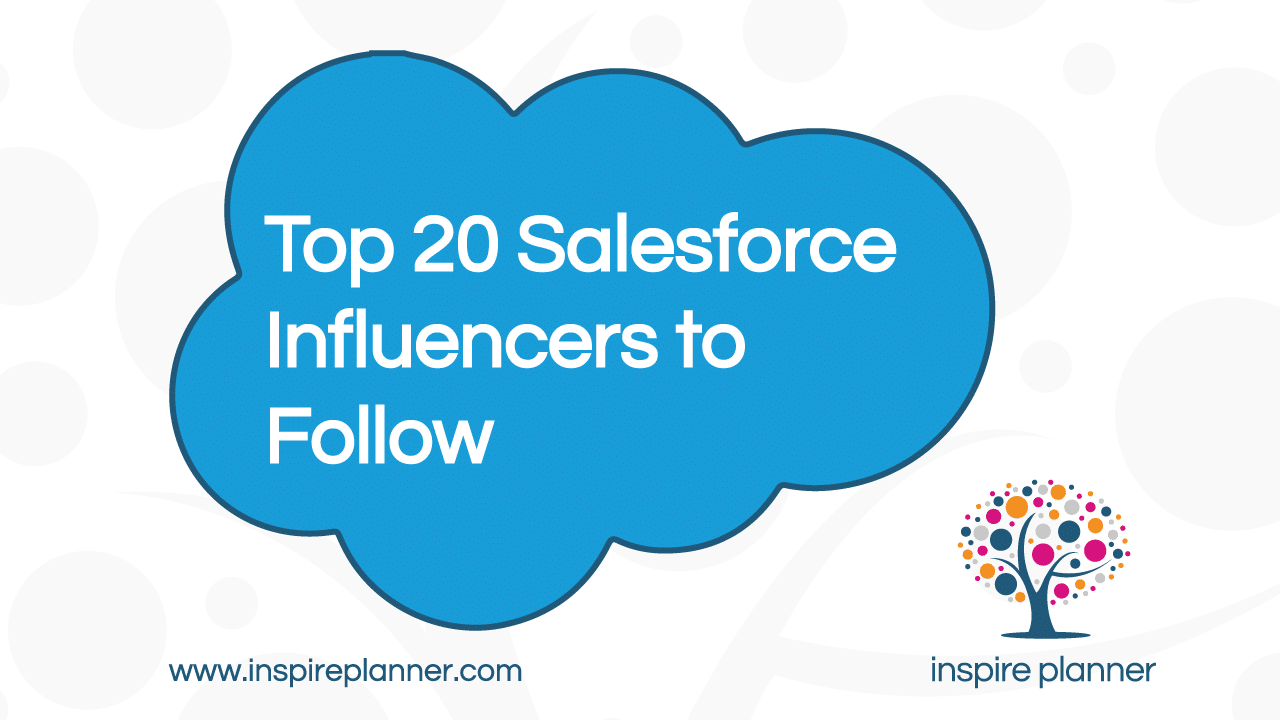 The world of Salesforce would be incomplete without its millions of community members. Whether people are actively seeking to get better at using Salesforce through the Trailblazer Community, helping fellow community members in Answers, or sharing experiences over #Twitter, the people who love to talk Salesforce are the people you need to follow. We've collected a list of awesome Salesforce Influencers who you should start following on Twitter today to learn more about the Salesforce Community and people it makes up.
Daniel Peter
Daniel Peter is a dev-focused active member of the Salesforce Community. He started with Salesforce in 2009, a working as both a Salesforce Admin and Dev for Safari Books Online and has been featured as a guest on the Salesforce Admins Podcast and contributed many articles to the SFDC Community. Daniel currently works as an Advisor Salesforce for Startups Accelerate Program.
Tiffani Bova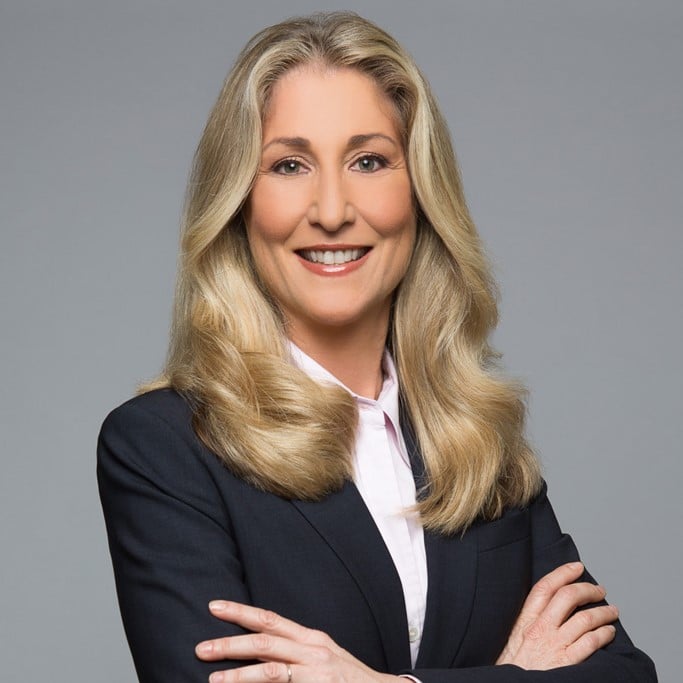 Tiffani Bova is Global Customer Growth and Innovation Evangelist at Salesforce. She centers her expertise around 2 objectives – customer success and growth. Prior to joining Salesforce, Tiffani was working at Gartner as a VP, Distinguished Analyst and Research Fellow covering Channel Innovation and Sales Strategies. She is also the host of "What's Next!" Podcast on iTunes which is recognized as one of the Top 100 Business, Marketing and Management Podcasts. In addition to that, Tiffani is the author of the recently published book "Growth IQ: Get Smarter About the Choices That Will Make or Break Your Business".
Oliver Hansen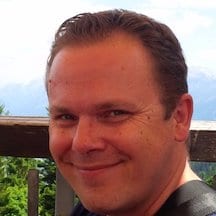 Oliver Hansen has spent his time collecting hundreds of Salesforce blog resources to consolidate on his website, Salesforceblogs.com. Here you will find three categories: Salesforce Blogs, Salesforce Gate, and Salesforce Podcasts all handpicked to help the Salesforce Community as a whole. Oliver works as a Digital Marketing Specialist at Datacolor where he combines his two passions of marketing and Salesforce.
Keir Bowden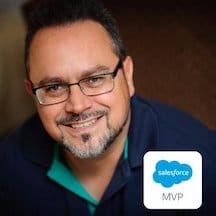 Keir Bowden, aka Bob Buzzard, is a five time Salesforce Developer MVP. He is an active SFDC community member and often posts helpful information for Developers. Keir is also the author of Visualforce Development Cookbook to teach developers more advanced VisualForce concepts. Outside of Salesforce, Keir is Chief Technical Officer at BrightGen and enjoys walking his dog and road cycling.
Zachary Jeans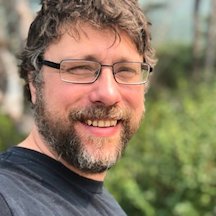 Zachary Jeans is an independent strategy consultant with a love for the Salesforce ecosystem. In 2014 and 2016 he was named the #1 Salesforce influencer on Twitter based on research from Run Consultants. Zachary is a Constellation Research Orbits member also has a large interest in nonprofits.
Mike Gerholdt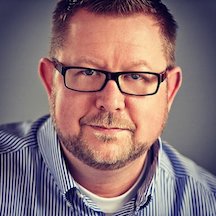 Mike Gerholdt is the master of everything Admin related! He currently works as the Director of Admin Evangelism at Salesforce and was a past host of the Salesforce Admins podcast. He has spoken multiple times at Dreamforce as the Salesforce Admin Keynote speaker and now leads the Salesforce Admin Track. Mike currently lives in Iowa City, Iowa, and is a big fan of Apple products.
Eric Dreshfield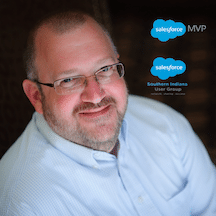 Eric Dreshfield is the founder of Midwest Dreamin', a Salesforce conference that takes place annually in Chicago and is all about SFDC learning and collaboration. Eric is an extremely active leader in the Salesforce community too. Not only has he spoken at Dreamforce, but he has also been named a Salesforce MVP every year since 2013. Eric currently works as Advocacy Manager for Apttus and was able to spend some time with us to give us all of his SFDC insights.
Amy Oplinger (Salesforce Amy)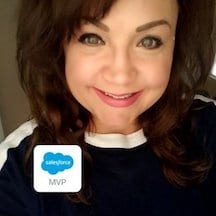 Amy Oplinger is an awesome Admin and yet another Salesforce MVP. She started as a Sales Rep but soon became a Salesforce Consultant after using and falling in love with the platform. Also a past Dreamforce speaker, she specializes in SFDC Admin for SMBs and enjoys end User training the most. Amy holds 171 Trailhead badges and currently lives in Ohio.
Rebecca Dente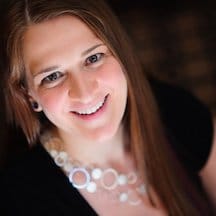 Rebecca Dente has over thirteen years working in cloud technology and is a frequent Dreamforce speaker. As one of the first 500 people to become a Certified Salesforce Admin, she is a Salesforce Influencer and MVP and was given the Dreamforce Chatterati VIP Award in 2010. Today, Rebecca is a Partner at MTI Solutions & Consulting.
Fabrice Cathala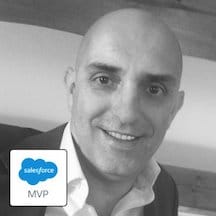 Fabrice Cathala is an IT professional with over 20 years experience in the tech world and more than 10 years working with Salesforce. Starting as a Salesforce project manager for Symantec, Fabrice has since earned 9 Salesforce certifications and spoke at Dreamforce in 2016 and again this year. He gives us his take on Reports and Dashboards and how he cannot live without them today. Fabrice currently works as a technical lead for Appirio, a cloud technologies firm, and lives in the UK with his wife and daughter.
Michael Farrington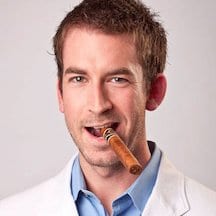 Michael Farrington is a Salesforce MVP with his own blog and website filled with both helpful and comical SFDC articles. His lighter take on Salesforce-related matters is entertaining to read while still learning about the platform in general. Michael currently works as a Sr. Salesforce Architect at Domo Inc.
Cheryl Feldman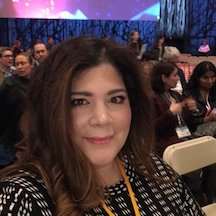 Cheryl Feldman started as a hair stylist until she tore her right rotator cuff and had to pivot careers. From moving to office work to showing an interest in reporting and metrics, Cheryl was put on a Salesforce implementation project, spent hours each night reading about Salesforce and convinced my IT department to give her Admin access. Today, Cheryl works as Assistant Vice President, Salesforce Administration and Strategy for Allianz Global Investors.
Gillian Bruce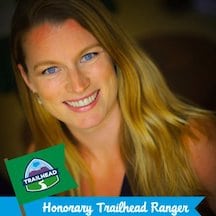 Gillian Bruce is a Senior Admin Evangelist for Salesforce after joining the team 2010. She strives to bring people together to ignite change and enjoys building and organizing communities. Gillian now hosts the Salesforce Admins podcast and lives in San Francisco.
Francis Pindar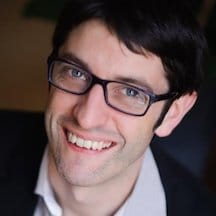 Francis Pindar is 1 of 9 people from around the globe to have been awarded a 6x Salesforce MVP. He's worked with Salesforce for over 10 years and is a frequent speaker at Salesforce events including Dreamforce. Francis is also Co-Founder to A Force Guru, an e-learning company that aims to provide low cost and high quality Salesforce Certification training.
Jennifer Shier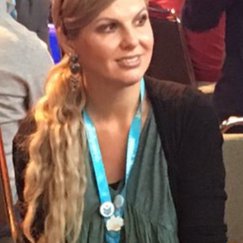 Jennifer Shier started as a Sales Rep and has since spoken at Dreamforce many times and is a Salesforce Influencer and MVP. She has over 20 years of data and analytics experience and was one of the first 250 people to become a Certified Salesforce Admin. Jennifer did an awesome interview with Brainiate and currently works as Senior Marketing Planning Analyst for Palo Alto Networks.
Steve Molis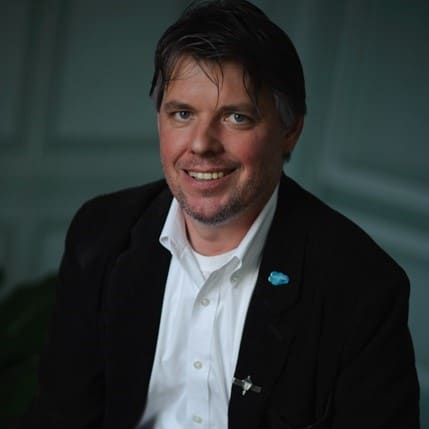 If you've spent any time on the Salesforce Trailblazer Community website, specifically in Answers, you will have heard of Steve Molis. According to one of his Yelp Reviews, Steve actually hit an app limit for number of questions answered! Also a Salesforce MVP, Steve is a self-described Pseudo-Developer, Husband, Dad, LGBT Ally, Rescue Dog Owner and more.
Ben McCarthy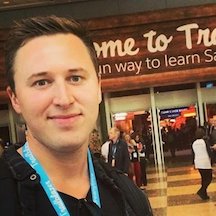 Ben McCarthy, better known as SalesforceBen, is the founder of one of the most popular Salesforce blogs of all time. You've likely visited his blog to find information on how to prepare for getting Salesforce certifications, to catch up on the latest SFDC news, or to learn more about config and development in general. We were lucky enough to get a chance to sit down with Ben and get his thoughts on the Salesforce world as well as some of his insights into the vast platform. Ben lives in London, United Kingdom and currently is the Managing Director of EMPAUA, Europe's fastest growing Salesforce consulting firm.
Brent Downey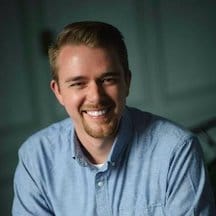 Brent Downey is the mastermind behind Admin Hero, one of the most popular blogs and reliable Salesforce resources in the SFDC community. His Admin Hero series, Zero to Hero is a complete guide to understanding the fundamentals of Salesforce in a language that any new Admin will understand. Brent has spoken at Dreamforce in the past, is a Salesforce MVP, and currently lives in Colorado with his wife.
Tom Blamire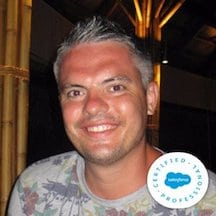 Tom Blamire has been a Salesforce Evangelist since 2014. He posts Salesforce information, tips, and tricks on his website and is also a proud co-founder of the Gif Squad. Tom currently works as a CRM Specialist for CME.
Justin Edelstein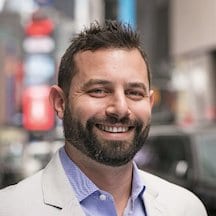 Justin Edelstein is another Co-Founder Arkus, Inc. After accidentally starting with Salesforce in 2007, Justin has since become an AwesomeAdmin and has written SFDC content and articles. Justin currently lives in New York City and works as Chief Technology Officer for Arkus, Inc.
Jason Atwood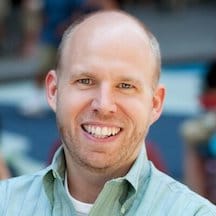 Jason Atwood is Co-Founder & Chief Productivity Officer at Arkus, Inc, a Salesforce Consulting Partner. He started using Salesforce in 2000 and is actually one of the first 500 certified administrators. Jason co-hosts the CloudFocus Weekly Podcast covering the cloud computing news and events and has spoken many times at Dreamforce.
Bonus: Marc Benioff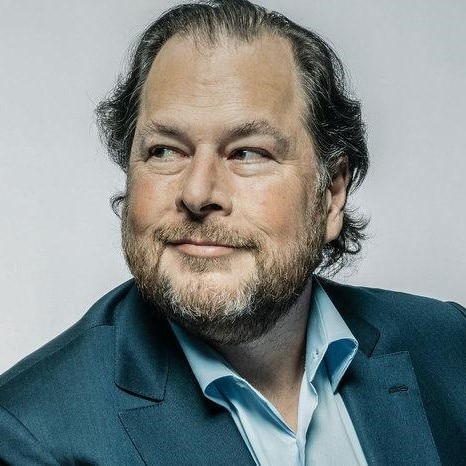 Marc Benioff is the man behind Salesforce. He is the Founder, Chairman, and Co-Ceo of the cloud computing CRM we all know and love today. He started Salesforce in 1999 and it has since grown into a 97 billion dollar global company. Before Salesforce, Marc spent 13 years of his professional life working for Oracle and even continued to become the company's youngest vice president.
By following these Salesforce influencers, you are setting yourself up for continuous learning about Salesforce related activities and events, and are on track to becoming an active member in the Salesforce Community today. At Inspire Planner, we strive to also contribute positively to the Salesforce Community in many ways. Our app is designed to make the lives of Project Managers easier through full integration with Salesforce. We also have a blog where we post articles about Project Management, Salesforce Tips and Tricks, and even have our own AppExchange Stack offering over $10,000 of software deals to become more efficient in Salesforce.

http://inspireplanner.com/wp-content/uploads/2018/09/Inspire-Planner-Top-20-Salesforce-Influencers.png
720
1280
Inspire Planner
http://staging.inspireplanner.com/wp-content/uploads/2015/10/Inspire-Planner-Logo-for-dark-300x279.png
Inspire Planner
2018-09-17 07:41:02
2018-10-15 19:38:35
Top 20 Salesforce Influencers to Follow