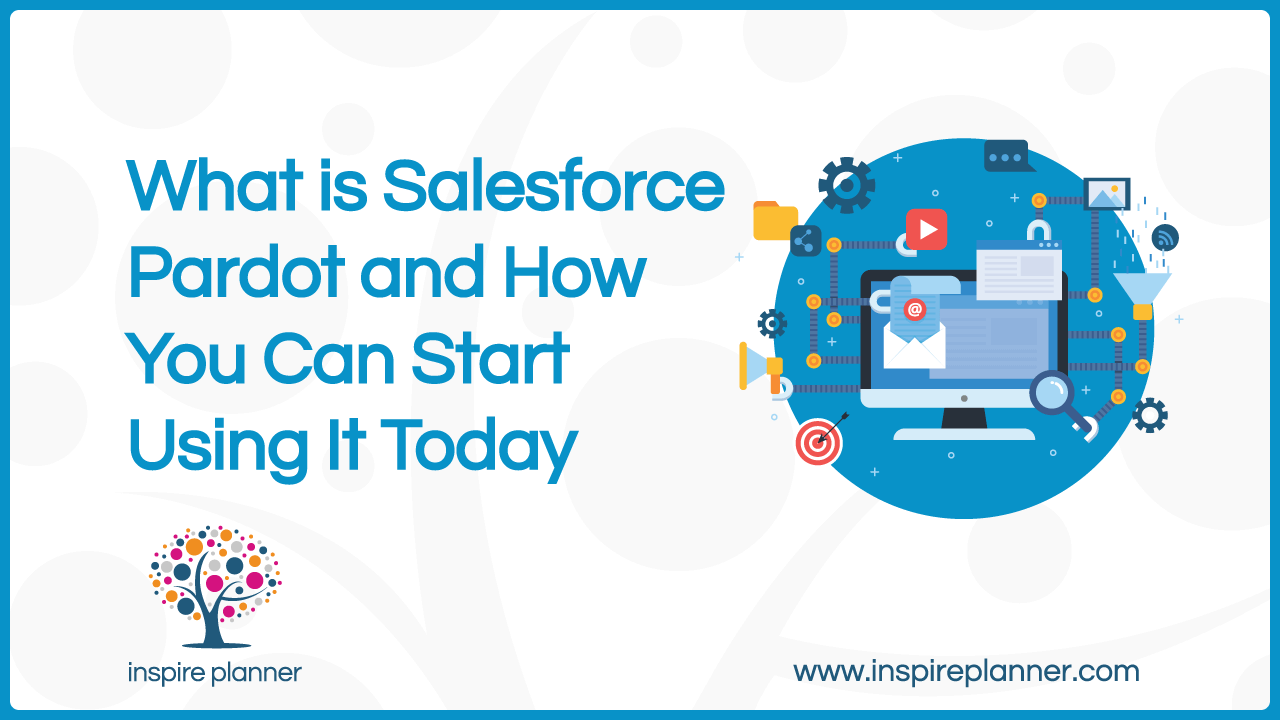 As Salesforce grew as a company to become the world's #1 CRM System, a logical step when maturing was to build out a marketing automation solution. After all, how can you manage customers and leads without having a way to attract them in the first place? Salesforce proceeded to acquire ExactTarget, which in turn owned Pardot. Thus, Salesforce Pardot was born.
Salesforce Pardot is a B2B, or business to business, marketing automation solution. Pardot provides Marketing Automation features designed to enable you to create effective personalized campaigns and generate more leads than ever before. Overall, Pardot will help you align your marketing and sales teams, allowing them to work together better and generate more sales for your company. We are going to discuss the different Marketing Automation features within Pardot, how they will help your teams work better together, and how you can get started using it today.

But First, Is Pardot Right For You?
As we said above, Pardot is best for businesses who sell to other business. Pardot is also best for companies who require their leads to go through a robust Lead qualification process in order to be sent to sales reps. If your company is not a B2B company and you instead sell to individual consumers, Salesforce Marketing Cloud will be a better solution for you. Salesforce offers a helpful chart to determine what marketing automation solution is best for you:
Additionally, your marketing automation solution will also depend on the size of your company or how much you want to spend on a native marketing automation solution. Pardot pricing looks like:
To see Salesforce Marketing Cloud pricing you will have to contact Salesforce and request a quote.
Now to the Features! Salesforce Pardot Marketing Automation
Streamlined Lead Management
Streamlined Lead Management ensures that only Leads with high chances of being converted into paying customers will be sent to your sales reps to focus on. With streamlined lead management, you have the capabilities to nurture leads with automations that you create, like automatically sending emails to certain Leads based on other actions that occur. You also are able to identify the best leads to be sent to your sales team through lead qualification capabilities. Streamlined lead management will help you grow and sell only to the right customers for your business.
Smarter Lead Generation
Smarter Lead Generation helps you get higher quality leads from the very beginning of when you start capturing lead details. This is done through an intuitive and easy-to-use landing page builder letting you create beautiful landing pages all without needing an IT team. Smarter lead generation utilizes "Smart Forms" to collect only the most important lead information. Finally, organic and paid search functions allow you to understand the return you are getting on your SEO strategy and social posting lets you track interactions with prospects through social campaigns.
Email Marketing
Email Marketing is a staple when it comes to marketing automation. Salesforce itself allows you to do a lot with different automatic email configuration, but with Pardot, you can bring your email marketing efforts to a whole new level. Create professional emails and email templates through an intuitive email builder. Powerfully automated engagements let you set up email scheduling and send emails automatically, allowing you to focus your time on marketing strategies instead of sending repetitive emails manually. Finally, personalized messaging helps you deliver the custom content that customers have grown to expect and optimized sending enables you to run tests to see what type of email marketing strategies yield the highest return.
Seamless Sales Alignment
Seamless Sales Alignment will help unite your sales and marketing teams to sell more effectively overall. Engage Campaigns will let your sales team send mini-campaigns pre-approved by your marketing team directly to their customers. Real-time alerts will ensure that your reps are always there when customers need them. Activity tracking will allow your reps to be better prepared for any questions customers have, and finally, since everything is seamlessly integrated into Salesforce, you will be able to track all of the data related to customers that you choose.
Insightful ROI Reporting
What is the use of holding and collecting data on your leads and customers if you aren't making meaningful business decisions with it? Insightful ROI Reporting lets you use actual KPI measurements to see what the data says about your marketing efforts, especially through ROI Reporting and Lifecycle Reporting. Advanced email reporting gives you a deeper insight into how your customers actually engage with emails through metrics like clicks and opens. Finally, you can even connect your favorite tools to gain a better understanding of how your different marketing channels are working alongside one another. If you have access to the data, you must utilize it to help your business grow and sell more.
How Does Aligning My Sales and Marketing Teams Help My Business Grow?
Aligning your marketing and sales teams can help your business grow in many ways. One important feature of a better-aligned team is having a solid lead qualification strategy. If marketing understands the types of leads that sales can easily convert into customers, marketing will send only the highest quality leads to sales, or leads most likely to convert. This will save time for sales reps as they will be able to focus on selling to customers who are the most likely to actually buy your product, instead of chasing down leads who may not be ready to buy. Additionally, if marketing has insight into which leads were successfully converted, they can make new marketing decisions based off of what marketing strategies did or didn't work well.
P.S. Pardot Does More Than Just Marketing!
Although we only discussed the Marketing Automation features that Pardot provides, Pardot can be used for more than that. With B2B Marketing Analytics, you can get insights from your data to learn more about what marketing strategies worked best. Additionally, you can combine your marketing and sales data all in one place, and share your insights easily with your team. Another feature offered by Pardot is Salesforce Engage which helps you close deals faster than ever before. After you've mastered marketing automation, explore some of the other types of features offered by Pardot. it could be very beneficial to your team!
https://inspireplanner.com/wp-content/uploads/2019/01/What-is-Salesforce-Pardot-and-How-You-Can-Start-Using-It-Today.png
720
1280
Inspire Planner
http://staging.inspireplanner.com/wp-content/uploads/2015/10/Inspire-Planner-Logo-for-dark-300x279.png
Inspire Planner
2019-01-10 15:13:18
2019-01-10 15:13:18
What is Salesforce Pardot and How You Can Start Using It Today