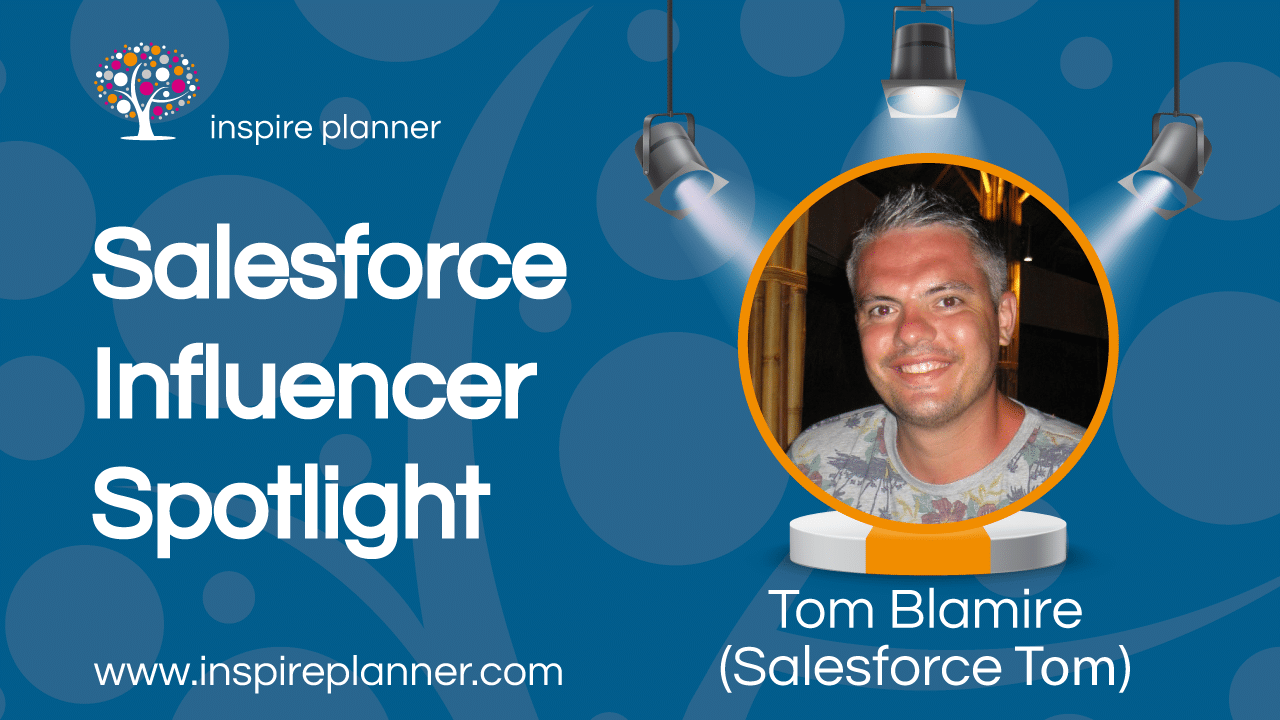 In the previous issue of "Salesforce Influencer Spotlight", we've had a chance to talk with Tiffani Bova, the Global Customer Growth and Innovation Evangelist at Salesforce. She shared great insights about Salesforce and her very successful career path in the US. This time, in order to introduce you to our next guest, we are moving across the Atlantic Ocean.
We are happy to introduce you to Tom Blamire, or how the Salesforce community knows him – Salesforce Tom. Tom resides in the South East London with his wife, son and two dogs and he is an extremely passionate Salesforce Influencer. He was introduced to the platform back in 2013 when he was told: "Starting from Monday, you are going to be the company's Salesforce admin. Don't worry about what to do, you'll pick it up along the way…"
He found out very quickly that this was his new calling in life and instantly knew that this was going to be his career path for good. Since then, Tom has spoken at the London Salesforce Community Groups; the 2018 Salesforce World Tour, entrusted as being an 'expert' at the lightning booth and he hopes to one day speak at Dreamforce. During his path, Tom has worked across multiple industries including Facilities Management, Travel, Marketing, Financial Services and feels most comfortable when it comes to processes.
Tom is a strong believer in equality across ALL spectrums and follows the 4 L's:
Love (who you want)
Laugh (not at the misfortune of others)
Live (and let live)
Limoncello (his weakness)
When he isn't with his family, he likes nothing more than helping others leverage their Salesforce knowledge or connecting other like-minded people to help fill the gaps where he isn't able to.
According to Tom, there is always a place for gif (or two).
In the following interview, Tom shares his Salesforce Influencer perspective on the ecosystem and provides some useful tips and tricks to better utilize the Salesforce experience.
---
How did you end up getting it and how did it influence your future career?
Tom Blamire: I was like the other 99% of admins in the community and fell into it. At the time I was working for an IT and telecoms company and remember that on a Wednesday afternoon was called into my bosses office. All I remember thinking was 'what have I done now?'. My boss said, "As you aware, we have now implemented Salesforce in the business and now was the perfect time to get an administrator to help manage the platform and have decided you are the person to fulfill that position starting Monday."
I had no working knowledge of Salesforce and hadn't even heard of it, nor what it was able to do. I remember panicking thinking I was out of my depth and made the wrong decision. So, I spent the next few days and all weekend learning as best I could from available websites (trailhead wasn't about then) ready for Monday. Soon as I built my first validation rule, I knew this was something I wanted to do. Don't ask me why, but it just felt right. The more I felt comfortable, the more I needed to learn and the more I learned, the more I wanted to help the business.
What would you do differently if you were starting in Salesforce now?
Tom Blamire: If available back then, I would have definitely been a HUGE Trailhead user as this has been fundamental in my current knowledge. Other than that, I would have attended local user group meetings and immersed myself in all things Salesforce.
Do you have any favorite Salesforce tips or tricks that help you be more efficient?
Tom Blamire: Become a SABWA as this will truly help you understand your users and the processes they have to go through. Get on Twitter. Sounds silly but the majority of the community are on Salesforce and if you ever have a question that you need help with then there is always someone willing to help and guide you. This also goes for the success community.
Additionally, make the best use of the free apps and components available on the app exchange – these are life savers! Above all these is having the ability to ask 'why' whenever you get a request. You'll soon find out its because a user doesn't necessarily understand how to use the platform.
What are the three Salesforce apps that you use the most and that you could recommend to our readers?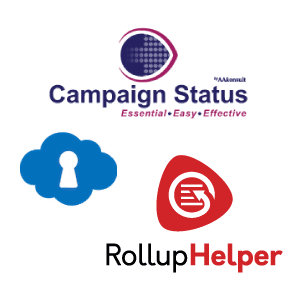 Tom Blamire:
1. Rollup Helper – allows the ability for you to control how rollups are calculated.
2. AAkonsult Campaign Status – allows the ability to preset member statuses based on campaign types etc.
3. Mass Transfer/Reassign Opportunities – unfortunately, you can't mass reassign opps unless using data loader. This removes the headache of having to do that. If you are a Chrome user, I definitely recommend that you use ORGanizer as this has a ton of use cases and regularly updated with new functionality.
You are an extremely active contributor to the Salesforce community and a Certified Salesforce Admin. Why do you believe this community is such an integral part of Salesforce? How would you motivate people to be even more active in it?
Tom Blamire: There is a French translation of morale which is "l'esprit de corps". This is loosely translated as 'A strong sense of enthusiasm and dedication to a common goal that unites a group of people'. If one person succeeds, then we all succeed as we are all there for each other. For people unsure, I would say go along to your local user group or participate in some of the webinars as this will give you great insight into what's possible.
You are a proud co-founder of the Gif Squad which is "a group of tech enthusiasts who can (and often do) find a GIF for anything". We would love to hear the story about how you came up with an idea started this group!
Tom Blamire: This all started as a result of Dreamforce 2016. A group of us met up, became friends and wanted to do something as a collective. Amy Oplinger, I believe, came up with the name as before DF16 we had these HUGE gif battles as to who could outdo each other – fortunately, we all won! Once we established GIF Squad, we decided to give back and soon set up a web page and t-shirts where all proceeds were donated to charity. The rest, as they say, is history!
Your life motto is "A diamond is a piece of coal that did well under pressure". How do you live up to it? What kind of advice you can give to enthusiasts, who are pursuing the Salesforce Career?
Tom Blamire: At first, it may seem tough and that you want to give up but keep pushing through and you'll witness/experience something completely amazing whilst making a ton of friends along the way.
As a Salesforce influencer, what Salesforce blogs and resources would you recommend to a person who is starting with the platform now?
Tom Blamire: Personally, I think it has to be http://admin.salesforce.com! The weekly podcast gives great insights, tips, and tricks that shouldn't be overlooked. I'd also recommend http://salesforceben.com as there is a ton of information but additionally http://automationchampion.com, http://sfdc99.com, http://salesforcesaas.wordpress.com and http://tomblamire.wordpress.com (obviously.)
If you could ask Marc Benioff just one question, what would it be?
Tom Blamire: It wouldn't be so much of a question but a mere 'thank you'. By Marc Benioff creating Salesforce, it has helped changed mine and family's life for the better. I have been able to buy my first home, get married and start a family. This wouldn't have been possible if I was still doing what I was before being an admin. I'm sure there are a million people out there who also feel the same. If I had to ask a question though, it'll probably be "What's your favorite gif?"

http://inspireplanner.com/wp-content/uploads/2018/11/Inspire_Planner_Interview_Tom_Blamire_1.png
720
1280
Inspire Planner
http://staging.inspireplanner.com/wp-content/uploads/2015/10/Inspire-Planner-Logo-for-dark-300x279.png
Inspire Planner
2018-11-06 08:45:23
2018-11-06 11:49:37
Salesforce Influencer Spotlight: Tom Blamire (Salesforce Tom)