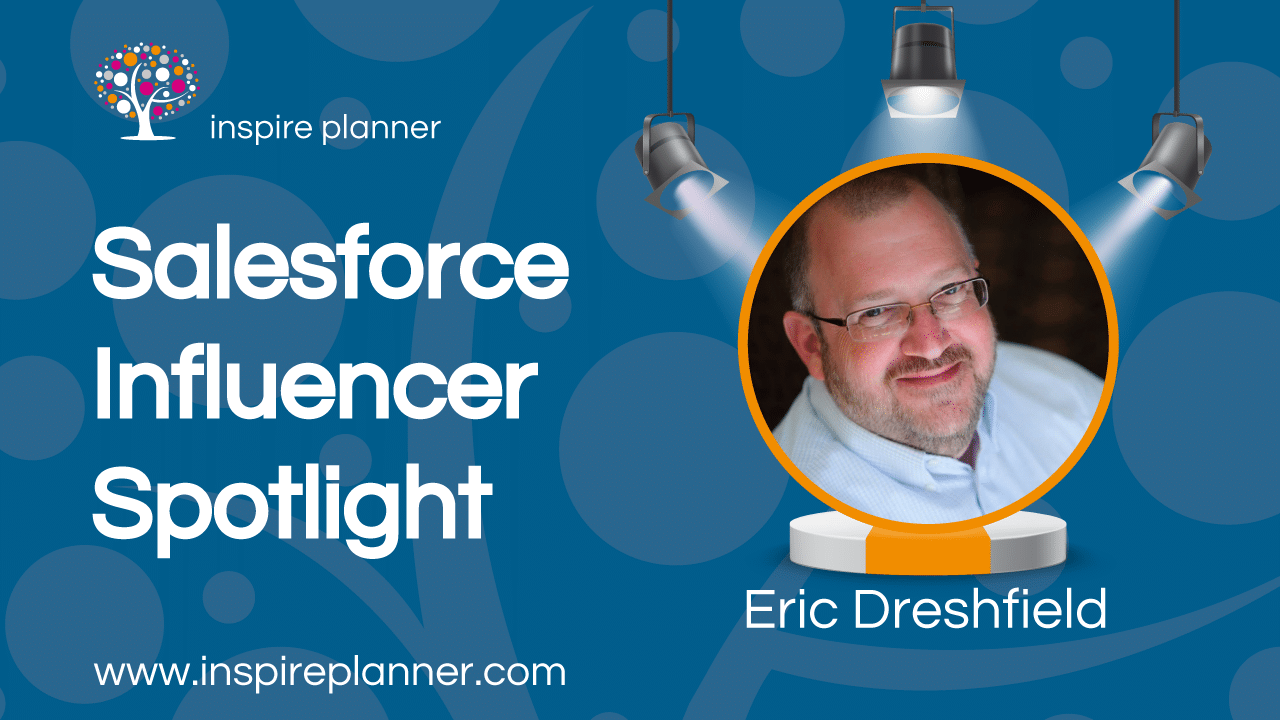 In our previous Salesforce Influencer Spotlight, we had a chance to talk to an outstanding member of Salesforce community Ben McCarthy, the founder of SalesforceBen.com. However, Salesforce community is vast and diverse as well as its Influencers and MVPs. When it comes to the Salesforce professionals sharing their knowledge in the real world, the best way to reach them is by attending any of the multiple conferences organized by the most pro-active community members.
We are happy to share that one of such people is our next guest – Eric Dreshfield. Eric has been in the Salesforce ecosystem since 2009. In 2010 he started the Southern Indiana Salesforce User Group. In 2011, he organized the very first Midwest Dreamin', where 100 Salesforce enthusiasts descended upon Louisville for a full day of Salesforce goodness. Since 2014 Midwest Dreamin' has attracted between 500 and 800 attendees annually to Chicago. Eric has been named a Salesforce MVP every year since 2013. He has spoken at Dreamforce in 2013, '14, '16 & '17, Apttus Accelerate in 2016, Tahoe Dreamin' in 2017 and Snowforce in 2018, and at countless user group meetings across the country. He has organized a Dreamforce Breakfast for Newbies as a fundraising effort supporting Project Night Night since 2012 and has been Advocacy Manager at Apttus since January 2016. 
In the following interview, Eric shares his incredible experience with the Salesforce Community as well as gives some tips on how to improve your experience with the CRM.
---
Eric, you have a very interesting story about how you got into the Salesforce ecosystem – can you tell us what led you to your first Salesforce-related job?
Eric Dreshfield: I was going thru a really tough time – I lost a great job at the end of 2005, essentially because I told the president of the company that his expectations were unrealistic. I worked short-term contract jobs and part-time jobs doing whatever I could to keep the house and food on the table for my family, sometimes working as many as 4 jobs at once, and up to 20 hours per day. One day I saw an ad in the newspaper for a company looking for a technical support representative – I applied. A couple weeks later I received a phone call on a Sunday afternoon, "Can you be at this location tomorrow morning at 7 am for an interview and skills testing, and if they like you, can you start immediately?" I was also told how much the pay was, and that the job was temporary – 8 weeks in length. I thought: "8 weeks at good pay beats 8 weeks of lousy pay, and I might be able to work both jobs during those 8 weeks anyway."
So I went to the interview that next day and started immediately. Me and 3 others got 3 days of training and then we were live on the phones providing support for this company's customers. The call volume was lower than expected so the 4 of us quickly became 3, then 2 then just me, and by then the 8 weeks was over, and I was also trained on all the other products this company offered. After a few more weeks of wondering how many months this 8-week job would last, I was told by my manager to just keep coming back to work. They would let me know if the role would end. After a nearly 8 months of working on a temporary 8-week job, I ended up being offered a role as a Business Analyst to help the company roll out Salesforce to the contact center I was working in. At that point in time, I had never heard of Salesforce…but I got the job, just the same. Thanks, Pauline Mulvey, for believing in me and giving me a chance!
What are your favorite Salesforce tips/tricks that you've learned during your exciting career?
Eric Dreshfield: Utilize the resources that are available to you: local user groups, conferences and the online answers board. This was before Trailhead – when learning how to do things in Salesforce wasn't as easy as it is today. I quickly discovered there were plenty of people out there who knew way more about Salesforce than I did – and they were willing to share that knowledge for FREE! Today – I would add Trailhead as a tip…do the trails, expand your knowledge.
What are the three Salesforce apps that you use the most and what do you like about them?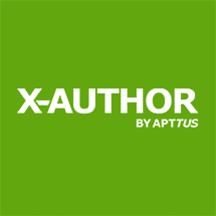 My number 1 favorite App: X-Author for Excel by Apttus – it's the reason I wanted to work at Apttus, to begin with – and that was after simply seeing a demo of the product! It's Excel, but its Salesforce. It's Excel connected to Salesforce – with the best of both worlds. You can use any function and feature of Excel, including VBA & macros, and all the security and access controls of Salesforce that are enforced through the browser, are enforced through X-Author for Excel – but you are working in a spreadsheet. Imagine being a sales rep needing to update your opportunities: Salesforce – 1 record at a time; X-Author for Excel – all your opportunities in a single spreadsheet, update as many or as few as you like, then click save, and it's all safely stored back in Salesforce.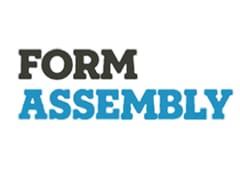 My number 2 favorite App: FormAssembly – it makes it easy to get data into Salesforce through the simple creation of web forms, and an easy to configure connection back to Salesforce. I use it to collect data for my personal blog site, as well as to run an annual Dreamforce pass auction with proceeds benefiting Project Night Night. And… FormAssembly's HQ is just a little over 100 miles from my house, which might very well make them the closest Salesforce Partner to me, geographically speaking.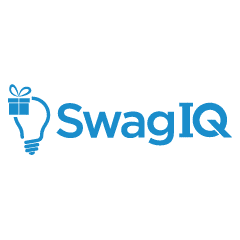 My number 3 favorite App: SwagIQ by PFL. SwagIQ helps increase connections and close more deals by automation of intelligent gifting. It's like the best of both worlds – CRM and business gifts, except that PFL does the fulfillment on the gifting, based on your settings in Salesforce, and you get notifications when your gifts arrive so you can perfectly time your follow-up and convert that opportunity to Closed-Won!
What is the one Salesforce feature that you never use and the one you can't live without?
Eric Dreshfield: Salesforce feature I never use – the Developer Console. I'm not a Developer, at least not in the "pro-code" sense of the word. I think many of us who claim to not be developers really are when you consider the use of Flow, Process Builder and all the cool things you can now do with Lightning. Salesforce Feature I can't live without – it's not really a feature of the product, more a feature of the ecosystem, and it's quite possibly the 2nd best invention in the entire world (second to bacon, of course) And that's the Trailblazer Community.
Eric, you are the founder of Midwest Dreamin'. Can you tell us the story about how you decided to create this wonderful event and how did it change over the years?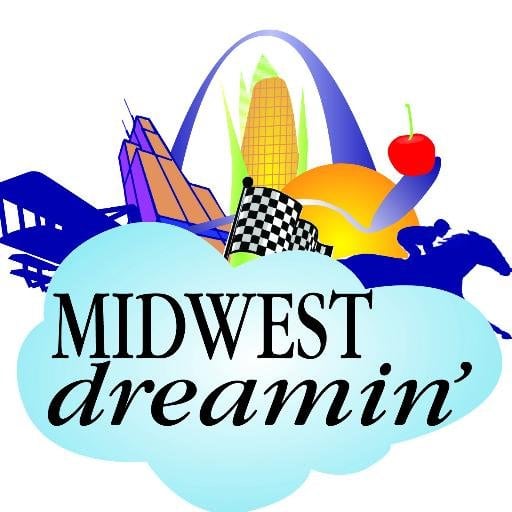 Eric Dreshfield: The origin of Midwest Dreamin' is a rather funny story, but with some serious educational enlightenment that took place. The very first Midwest Dreamin' was held in 2011, in Louisville, KY. During my first year of working with Salesforce I was unable to attend Dreamforce due to budgetary limitations at the company I was working for. So this crazy idea popped into my head: Let's bring Dreamforce to me! And that was the beginnings of what is now Midwest Dreamin', and I convinced 100 people to join me in Louisville, KY in May, 2011, for a full day of Salesforce education and community. I quickly learned that running an event like this was the wrong way to be able to enjoy the event, as I was too busy making sure everything was running smooth and on schedule, that I barely had time to breathe!
I wasn't totally alone – I did have support from afar from people like Jackie Travieso, Joshua Hoskins and Jennifer Philips – they organized an event called "Dreamforce to You – Florida", that was held 2010 to 2012, and I spent several hours in conversations with them about what it took to make those events happen. Due to various circumstances, Midwest Dreamin' did not take place in 2012 or 2013, but those 100 people (and others they talked to about the event) kept on me: "When's the next Midwest Dreamin'?" So in late 2013, I put out the call to Midwest US Salesforce MVPs and User Group Leaders: "Who want's to help me bring Midwest Dreamin' to Chicago in 2014?" 11 awesome people raised their hands and offered to help: Denise Carbone, Leyna Hoffer, Andy Ognenoff, Natalie Gunther, Jen Nelson, Michael Estes, Jason Kort, Brian Kwong, Dianna Raisor, John Receveur, and Susan Thayer.
Today's Midwest Dreamin' core team still has 2 of those great people. It's been an amazing ride, watching the event grow, drawing anywhere from 500 to 800 people each year since 2014. It's also been awesome getting to meet so many great community members and Salesforce employees along the way. And now, just a few short years later, there are "Dreamin'" events all over the US and even the world! Many of those events started with the organizer reaching out to me for a conversation about what it takes to pull of Midwest Dreamin' – and I was brutally honest about it. It's not easy, it's a huge time commitment, and a financial risk…not to mention the added stress that comes along with all that. And the rewards are AMAZING! The feeling you get when a random stranger walks up to you at Dreamforce and says "Thanks for organizing Midwest Dreamin'. I learned a ton." (and yes, that has happened to me on more than one occasion, and at more than just Dreamforce, too. And that's why I keep doing it – if one person tells me it helped them, there are dozens who it helped that aren't being vocal about it….and that makes it all worthwhile.) But I didn't scare anyone off, and the community-led events keep growing!
You have attended and presented at many Salesforce-related events. Which events, in addition to Midwest Dreamin' of course, would you recommend attending to get the most value?
Eric Dreshfield: I'm not going to talk about Midwest Dreamin' anymore in this interview. (#ForwardLookingStatement #SafeHarbor) I've attended Dreamforce every year since 2011. I've attended Salesforce World Tours in both Chicago and Atlanta. I've also attended Tahoe Dreamin' twice, PhillyForce, Southeast Dreamin' and Snowforce once. I've also attended community group (user, WIT, etc.) meetings all over the U.S. To be perfectly honest, I would say any chance you have to get to any Salesforce event, whether it's Community-led or put on by Salesforce, GO! There are benefits to be gathered from attending any of them.
For me, the biggest benefit is the one-on-one, personal, face-to-face connections you can make, whether it's with someone you previously only knew via Twitter or the Trailblazer Community, or if you've met them in person before. Don't be afraid to talk to people who are in the same sessions or lines as you are. You never know where it will lead!
Thanks for the great interview, Eric! To wrap it up, what advice would you give to individuals considering a career related to Salesforce environment? Advice to someone considering a career related to Salesforce?
Eric Dreshfield: That's easy! Stop considering, and start doing! The job market for people with Salesforce skills is RED HOT! The possibilities are virtually unlimited. Thanks so much for inviting me to share my thoughts with you, and the Community! Please follow me on Twitter.
---
In addition to writing for Apttus and X-Author, Eric blogs personally at www.ericforcefield.wordpress.com. You can find him tweeting from one of four Twitter accounts: personal; Southern Indiana Salesforce User Group; Midwest Dreamin'; and Dreamforce Newbie Breakfast. He's on LinkedIn and Facebook, and all over the Salesforce Trailblazer Community:
http://inspireplanner.com/wp-content/uploads/2018/06/Inspire-Planner-Interview-Eric.png
720
1280
Inspire Planner
http://staging.inspireplanner.com/wp-content/uploads/2015/10/Inspire-Planner-Logo-for-dark-300x279.png
Inspire Planner
2018-06-06 08:31:45
2018-06-06 16:18:54
Salesforce Influencer Spotlight: Eric Dreshfield