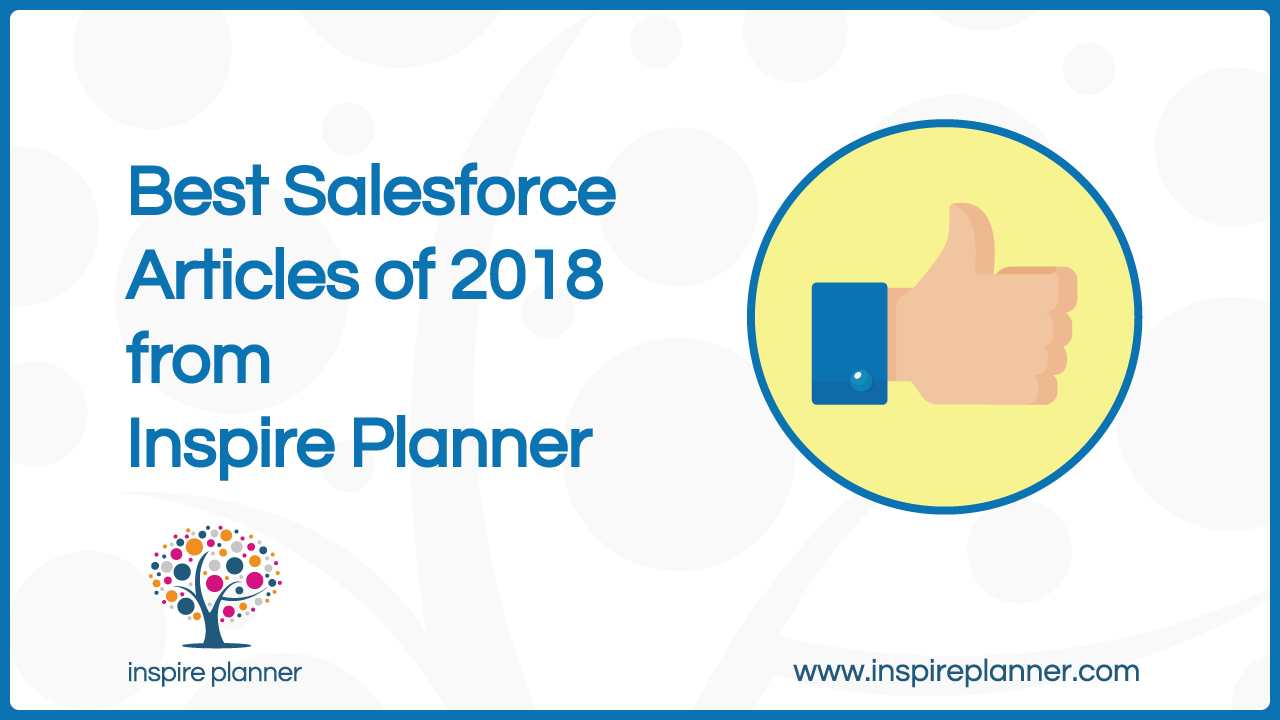 2018 was a learning experience for all of us. And as any learning experience, it was sometimes challenging and demanding, but the reward of understanding something new is always a great incentive. However, if your learning experience was getting around the Salesforce ecosystem, you might have spent a lot of time figuring every small thing that this sophisticated platform could provide.
To help you out with understanding and getting the best out of your Salesforce experience, we at Inspire Planner, have prepared many articles in 2018 diving into the most useful tips and features of Salesforce that can improve your efficiency and ease your experience with the platform. The following articles proved to be the best and most helpful for our readers.
Top 20 Salesforce Influencers to Follow
The world of Salesforce would be incomplete without its millions of community members. Whether people are actively seeking to get better at using Salesforce through the Trailblazer Community, helping fellow community members in Answers, or sharing experiences over #Twitter, the people who love to talk Salesforce are the people you need to follow.
In this article, we've collected a list of awesome Salesforce Influencers who you should start following on Twitter today to learn more about the Salesforce Community and people it makes up.
5 Key Features Your Salesforce Project Management Tool Must Have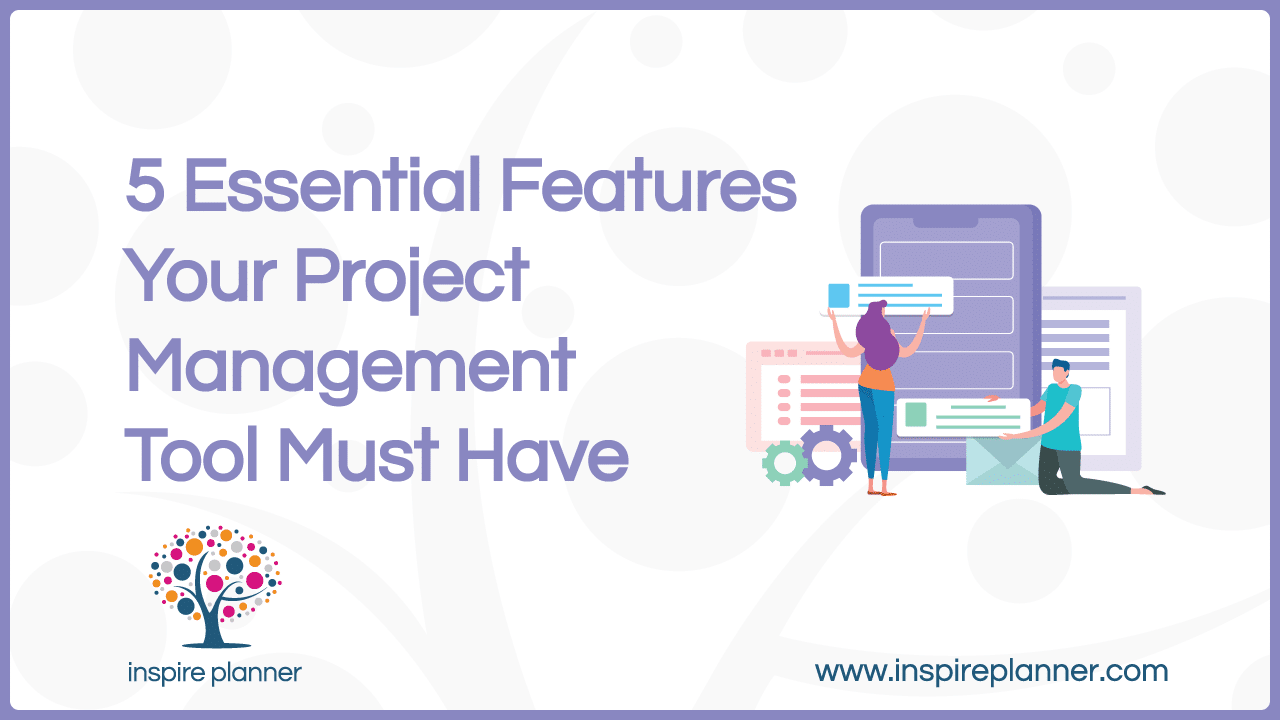 The Salesforce platform is great for holding customer information, tracking and making new sales, and automating business processes. However, Salesforce comes up short in one major way: it does not support project managers in the best way possible. There are only a few if any, built-in Salesforce project management tools and functions.
Fortunately, project managers can get the tools and functionality they need by installing a project management app from the Salesforce AppExchange. There are tons of options and picking one that meets the specific needs of your company or team can be tough. To help, we've identified 5 essential features that your Salesforce project management tool must have if you want to increase productivity and complete projects better than ever before.
7 SFDC Tricks That Every Salesforce Admin Needs to Know
Salesforce has so many different features and functions that it's almost impossible to keep track of them all. Even the best Admin is always looking for helpful tips and SFDC tricks when navigating the vast world of Salesforce.
We've consolidated a list of 7 of our favorite Salesforce Tricks that every admin needs to know if they want to work faster, smarter, and get more done! Even if you're a new Admin or new to Salesforce, you can use these easy tricks to save time and complete projects better.
Salesforce Chatter Does What?? 6 Awesome Chatter Features You Need to Start Using Today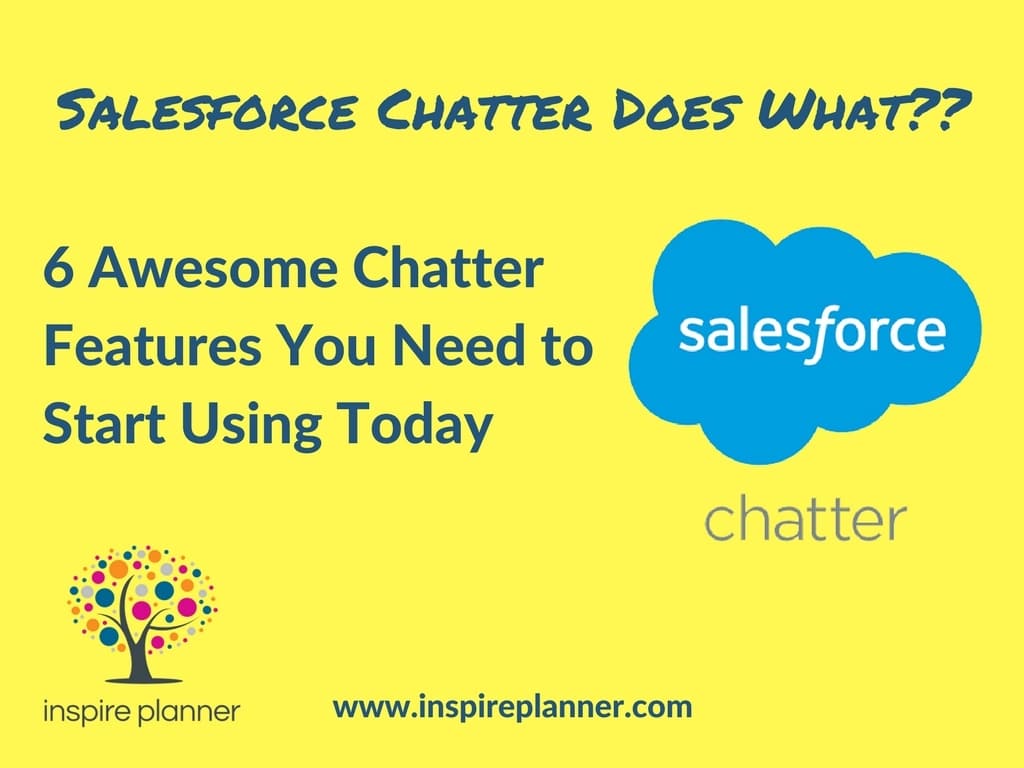 What exactly is Salesforce Chatter? It looks like Facebook, you can post statuses and tag people, but is that all you use it for? Many people underutilize Chatter and are unaware of all of its benefits other than communication. Chatter can do much more than act like Facebook! Chatter has the capabilities to help you increase team productivity, spend more time on meaningful activities, and have full visibility over projects leading to successful project management in Salesforce.
If you aren't using the six awesome Chatter features highlighted in this article yet, you aren't taking full advantage of Salesforces' #1 enterprise social network.
5 Foolproof Data Loading Tricks Salesforce Admins Must Know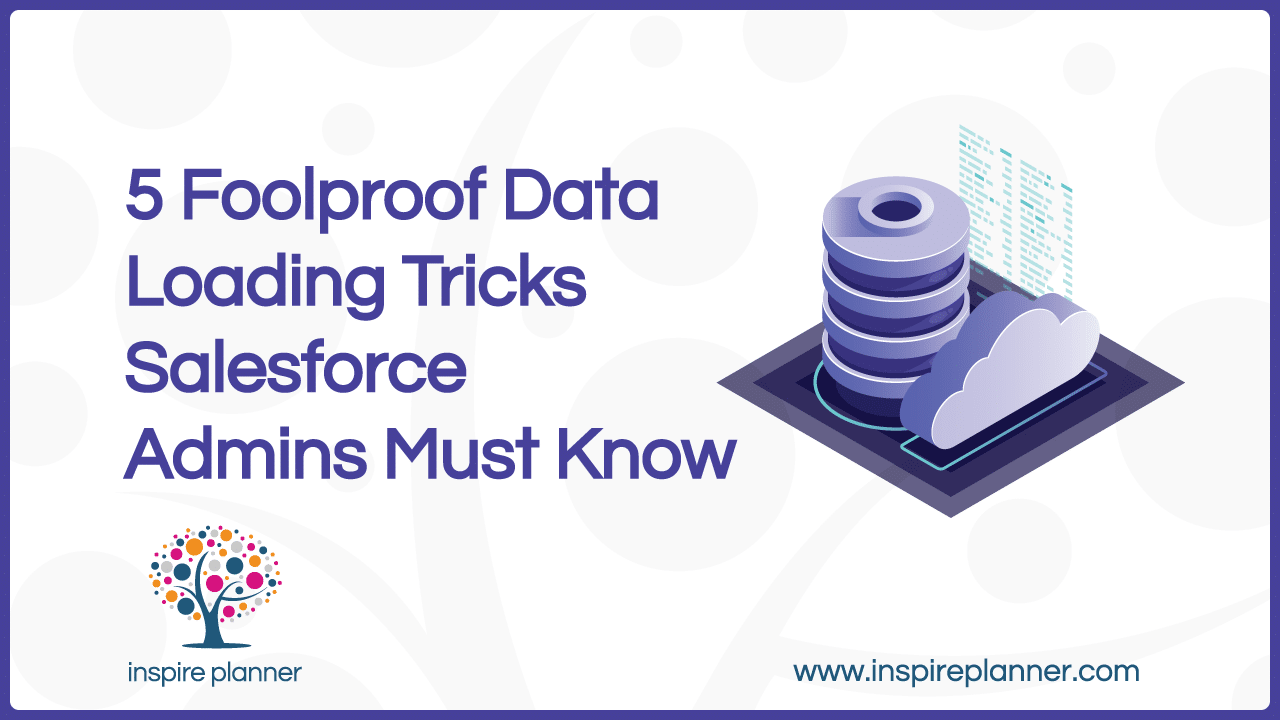 Salesforce data loading can be a daunting task for new Salesforce admins. Whether you're inserting, updating, upserting, or deleting, your overall actions are touching a lot of records in your org, which can be intimidating. However, if you follow the right best practices, data loads can be completed successfully and with less stress overall. In this article, we've outlined 5 foolproof data loading tricks so you can start completing data loads with more confidence today!
Top 5 Most Helpful Salesforce Trailhead Trails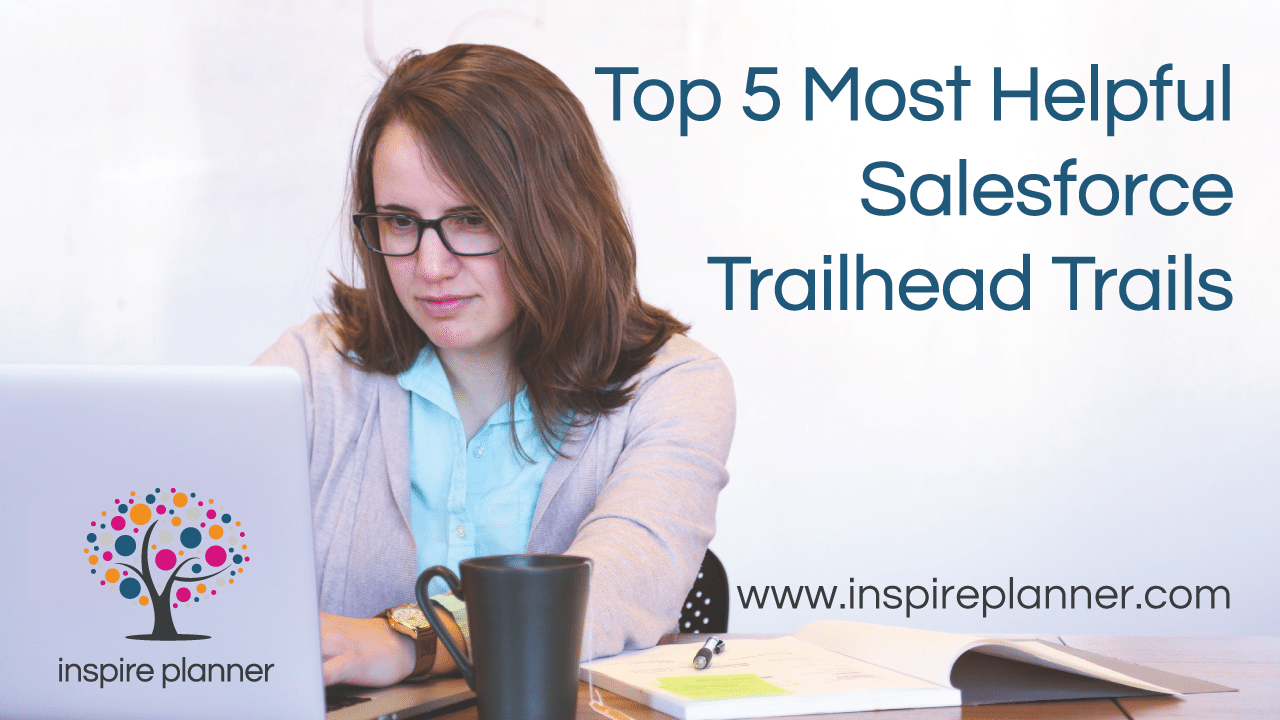 Salesforce Trailhead is an interactive way to learn how to use the Salesforce.com platform. You learn through "Trails" or collections of modules that each teach you about a specific Salesforce feature. You read through examples, take quizzes to test your knowledge, and even practice building configurations in Sandboxes or practice environments to gain hands-on experience with the features.
However, with over 85 different Trails to pick from, getting started with Trailhead can be intimidating. Here are 5 of the most helpful Trails to focus on so you can become a Salesforce expert today and help your team work quicker, faster, and better!
Bonus: [Free eBook] Top 50 Tips To Get The Most Out Of Salesforce
If you are looking for an ultimate guide that will help you learn Salesforce fast and get the best out of your experience with it, look no further than our Free eBook – Top 50 Tips To Get The Most Out Of Salesforce. This guide will provide you with the most useful tips for generating the leads, setting up accounts, contacts and reports and diving into every important small detail of Salesforce helping you to increase your efficiency and improve your understanding of the platform.
http://inspireplanner.com/wp-content/uploads/2019/01/Best-Salesforce-Articles-2018-from-Inspire-Planner.png
720
1280
Inspire Planner
http://staging.inspireplanner.com/wp-content/uploads/2015/10/Inspire-Planner-Logo-for-dark-300x279.png
Inspire Planner
2019-01-18 11:20:50
2019-01-18 11:56:16
Best Salesforce Articles of 2018 from Inspire Planner