Share Projects With Anyone
Inspire Planner allows you sharing your projects not only with your team, but also with any Salesforce users or external contacts you might have. It makes it ideal for the teams who need to involve external partners or clients in their project management.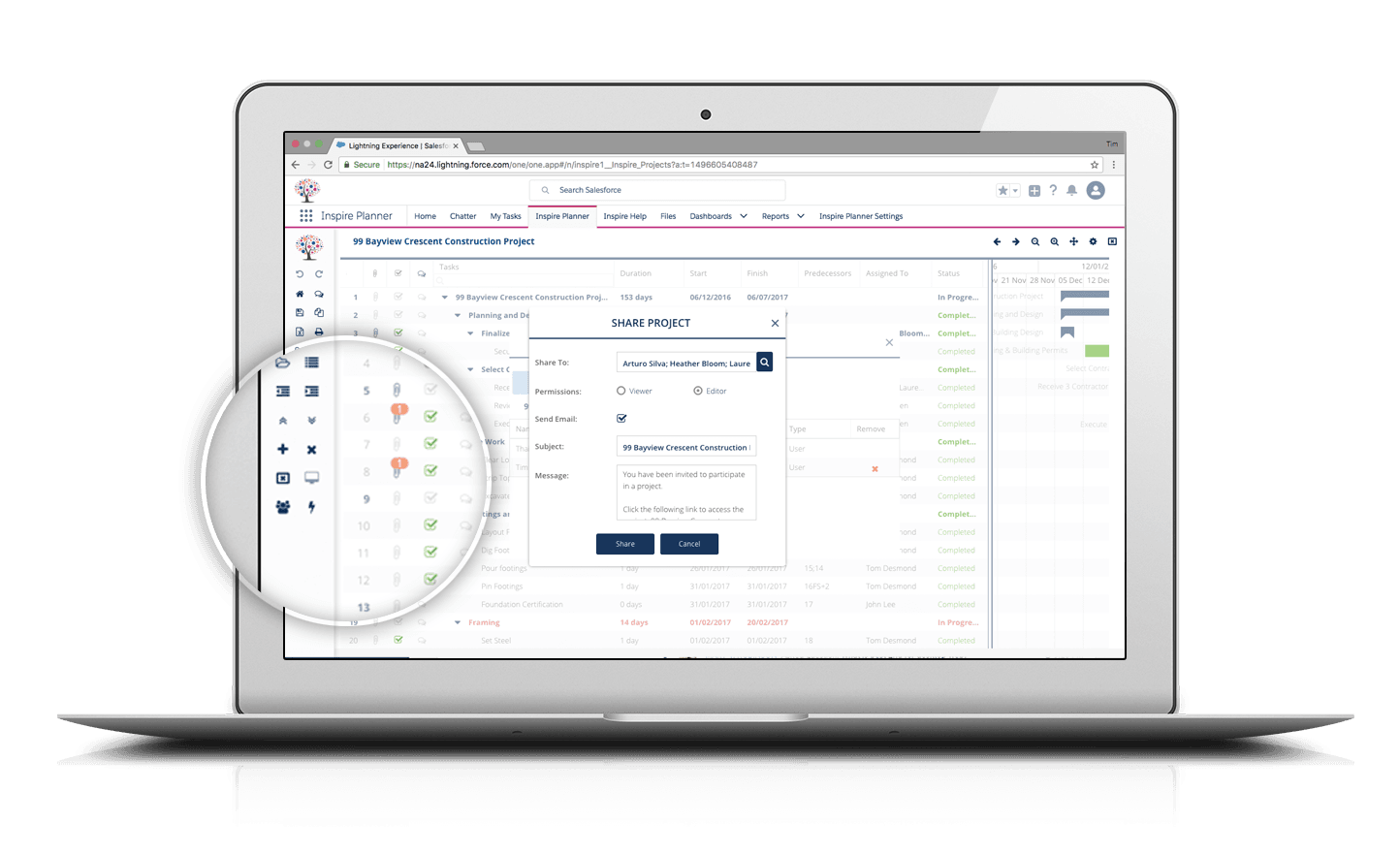 1
Add project collaborators
2
Set up permissions to view or edit projects
3
Assign tasks to Salesforce users or external contacts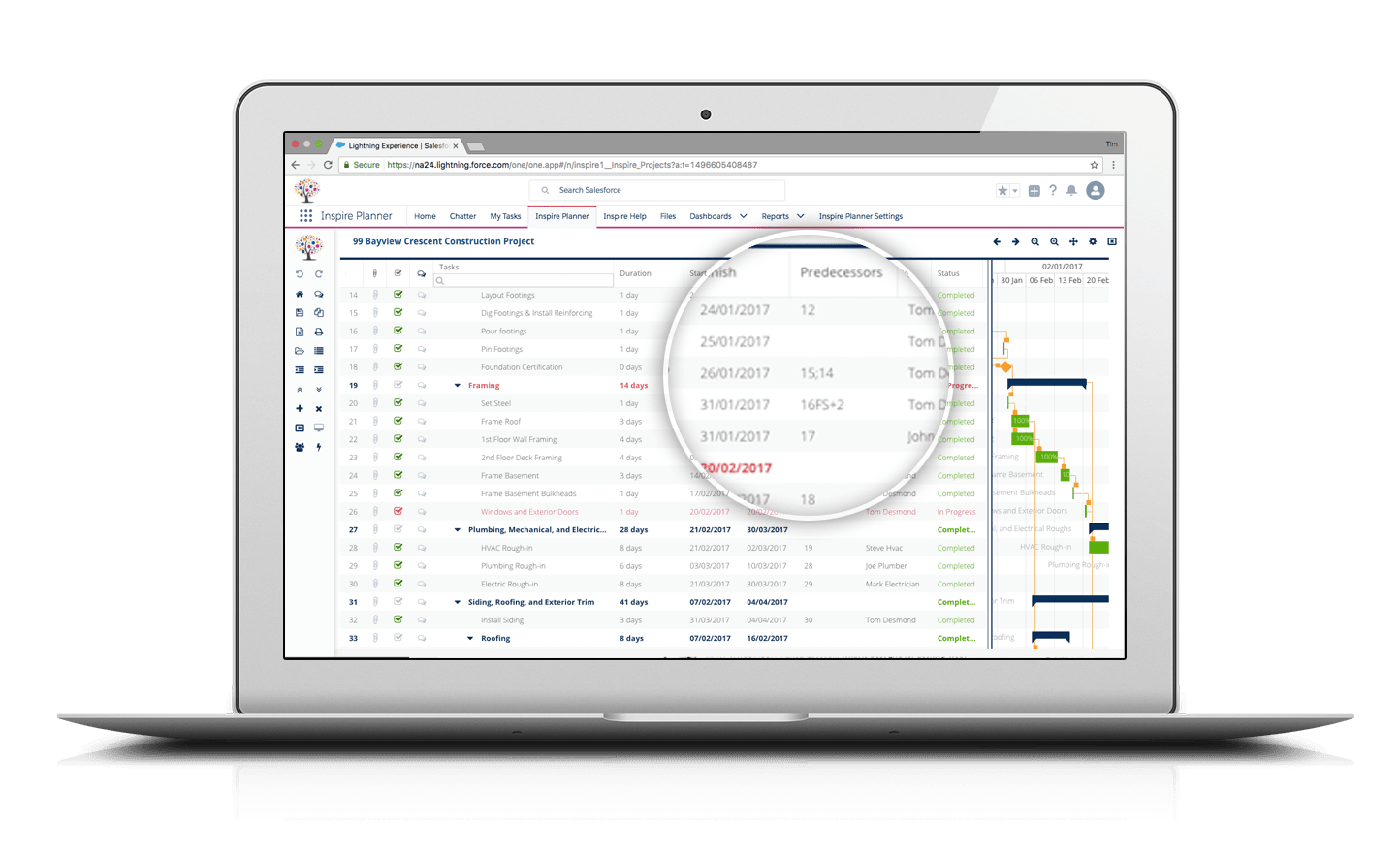 1
Indent or outdent selected tasks
2
Multi-level task structures
3
Enter the task numbers of the predecessors and the type of relationship
4
You can simply Drag and Drop dependencies in the Gantt chart
Easily Manage Multiple Predecessors
Easily build complex task dependencies by setting up multiple predecessors. Once a dependency is established, moving one task will automatically change start/end dates for other tasks in the project and the new dependencies will automatically update your Gantt chart. With Inspire Planner you can also create multi-level task structures with an unlimited number of subtasks.
Benefit From a 100% Salesforce-Native Solution
Enjoy all the benefits of a native Salesforce solution, which supports both Classic and Lightning versions. This also means that Inspire Planner syncs with your Salesforce tasks, which are automatically created when assigning tasks to your project management team. Your projects are seamlessly updated when Salesforce tasks are completed.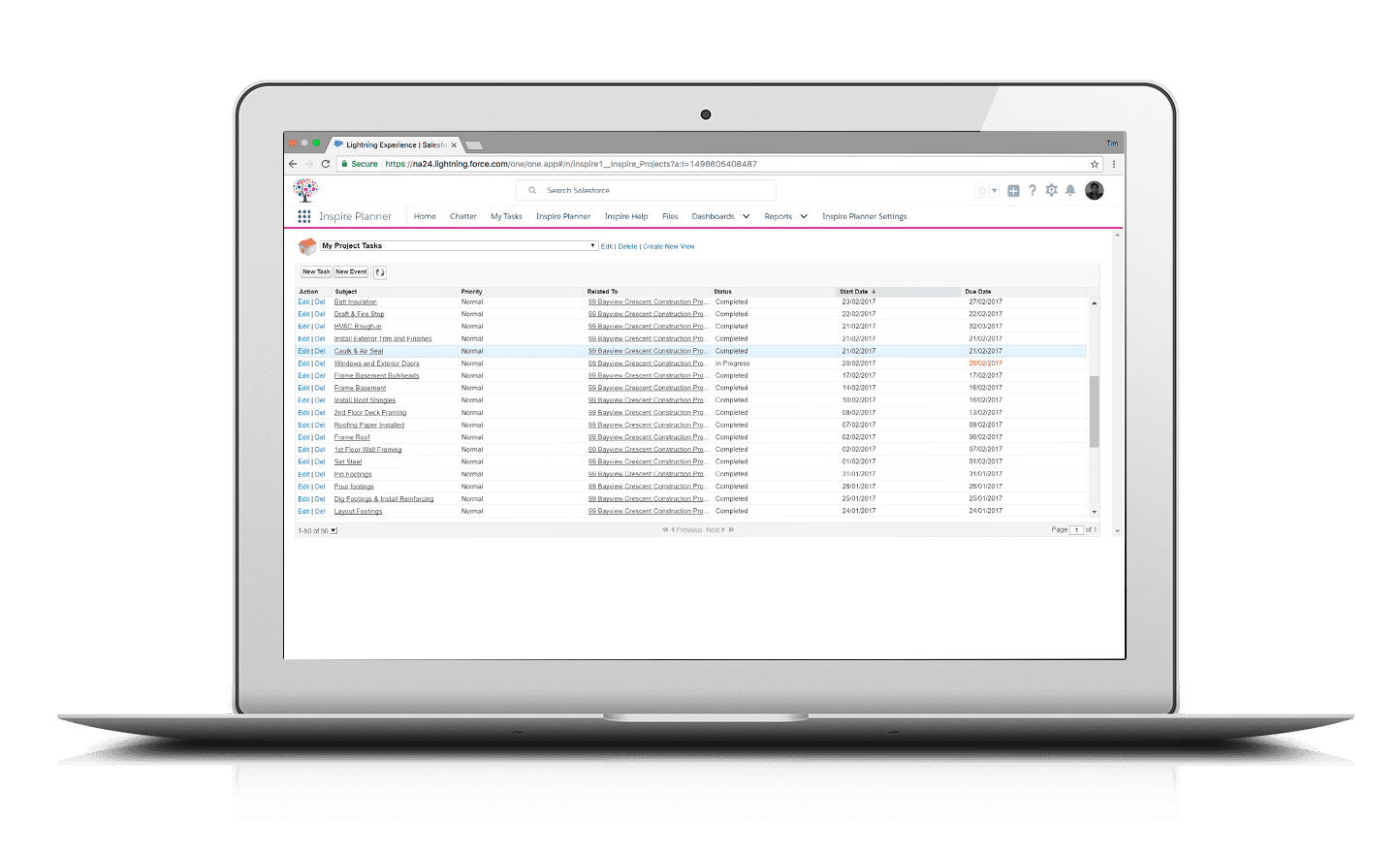 1
Full integration with Salesforce tasks
2
Switch between Classic or Lightning versions of Salesforce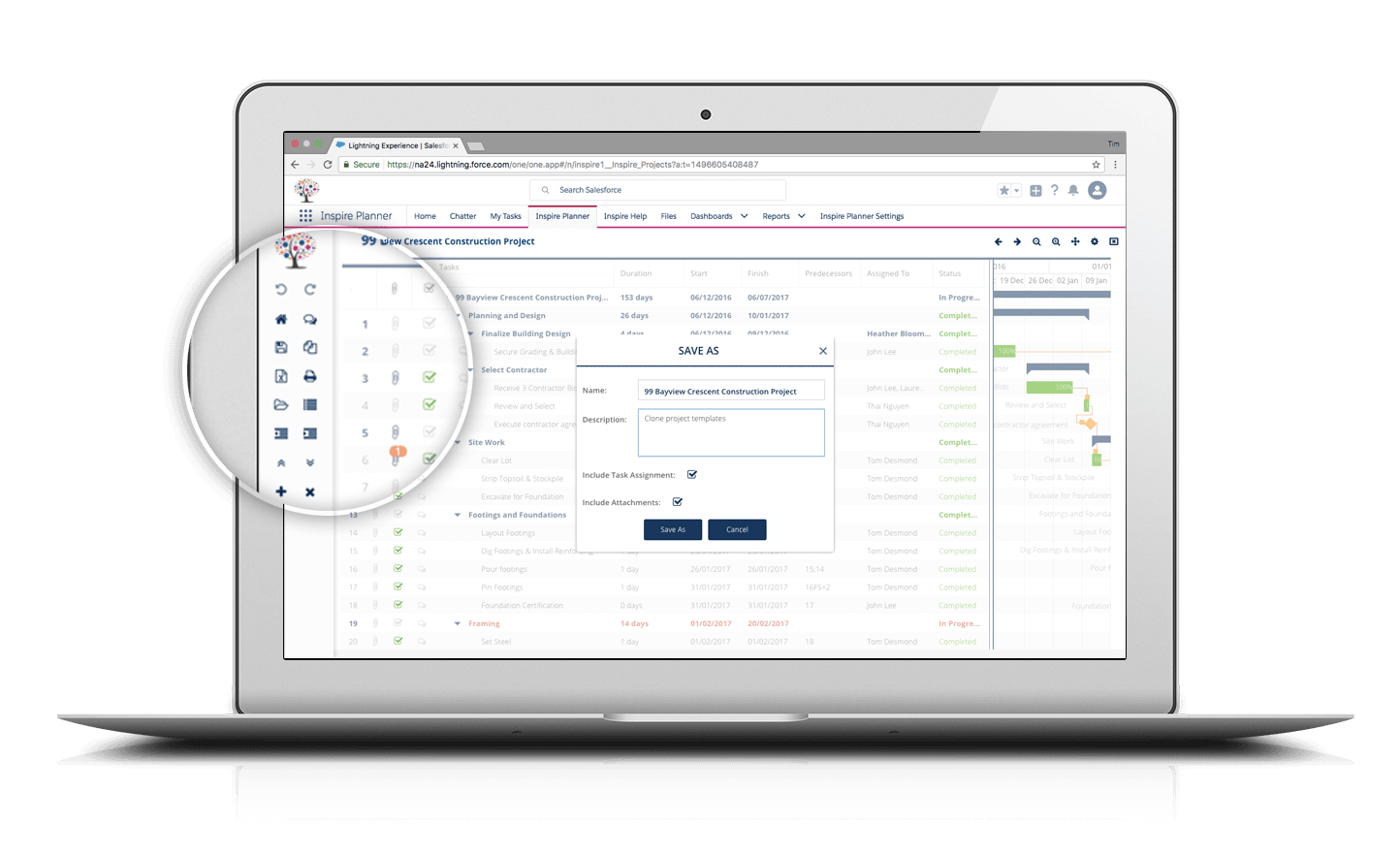 1
Simply press the Save As icon to create a template from an existing project or from a new project outline
2
You can include task assignments and attachments into your templates
Save Time With Project Templates
Have similar or repetitive projects? Rather than creating a new project from scratch, you can just adjust the pre-loaded project outline by using our Project Template feature.
Define, view and log time against specific Project Tasks for each of your assigned resources.​ You can set a Planned Effort time and log the Actual Effort time from the Salesforce Task Record, or from the Inspire Planner Time Tracker tab. The Time Tracker will only list Projects and Project Tasks you have been assigned to, and you can view it in a daily or a weekly view.