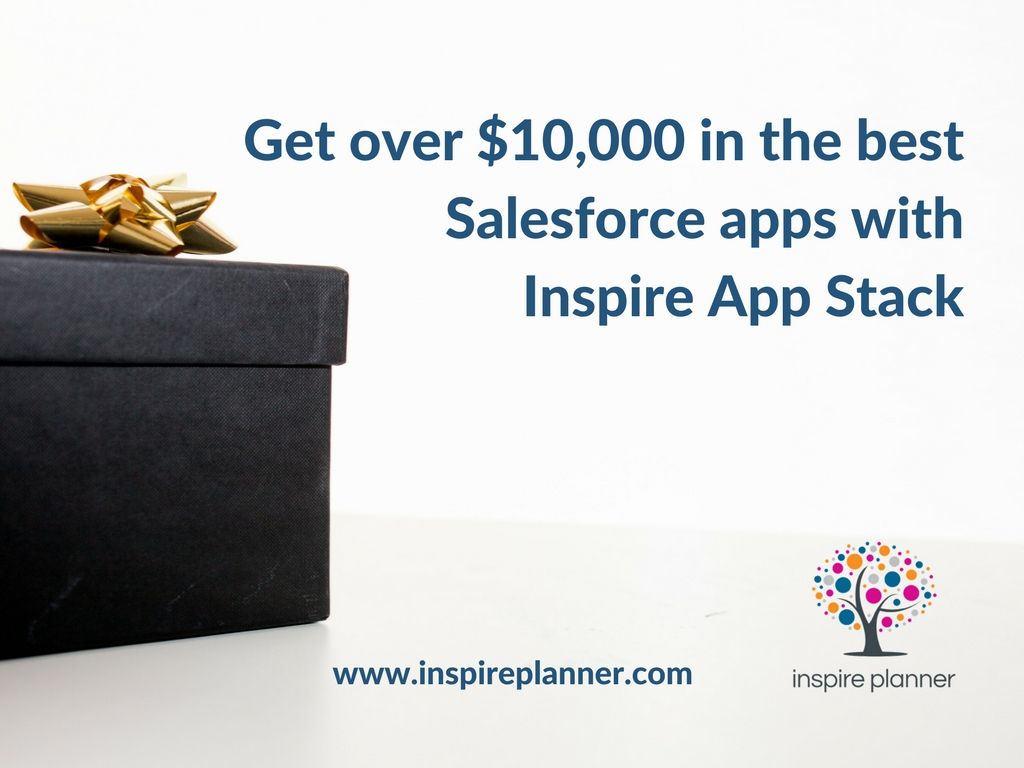 We are launching the Inspire App Stack to offer the whole Salesforce community amazing deals for the best apps from the AppExchange!
Read below to find out why we're doing this and sign up for the Inspire App Stack today (absolutely free).
The world of Salesforce can be intimidating at times. You can already do so much with the platform but with updates happening all the time and over 3,000 different apps on the AppExchange, it's easy to get overwhelmed. Along with the mass amounts of options, costs can add up too with increasing Salesforce licenses and the use of several different apps. However, you can find resources and support for tackling these different challenges of Salesforce through the awesome Salesforce community and all of its active members.
At Inspire Planner we are proud to have been a member of the Salesforce Community for so long. From our roots as non-profit focused Salesforce consultants to being providers of our Salesforce-native project management app, we strive to simplify people's work, make teams more efficient, and contribute to driving down overall costs. Keeping this in mind, we've decided that we want to help the community in another way:
We've partnered with some of the very best apps from the Salesforce AppExchange to create the Inspire App Stack offering over $10,000 in software deals!
If you find our Stack helpful, please share it within your network so that we can continue to grow the number of apps on it and continue giving back to the Salesforce community. (Use our handy pre-populated tweet!)
Our goal is to help as many organizations as possible within the Salesforce Community get the best software at the most value to increase their overall efficiency. Our Inspire App Stack consists of apps each with a rating of 4.5 stars or higher, and at least 20 User reviews.
We've selected the apps that stand out based on how helpful the Salesforce Community has found them. These apps will help you keep your data clean, have intuitive project management in Salesforce, provide for robust information backup, and more. You can get started with using these apps at a special price today! All that you have to do is sign up with your email for the Inspire App Stack completely free.
Some of the deals include:
We at Inspire Planner want to thank the Salesforce Community again for all of the ideas and support we've received and we hope that our new Inspire App Stack will help many businesses in return.
https://inspireplanner.com/wp-content/uploads/2018/02/Inspire-App-Stack-compressor.jpg
768
1024
Inspire Planner
http://staging.inspireplanner.com/wp-content/uploads/2015/10/Inspire-Planner-Logo-for-dark-300x279.png
Inspire Planner
2018-02-20 20:56:06
2018-02-28 11:23:13
Get over $10,000 in Salesforce apps for free with Inspire App Stack